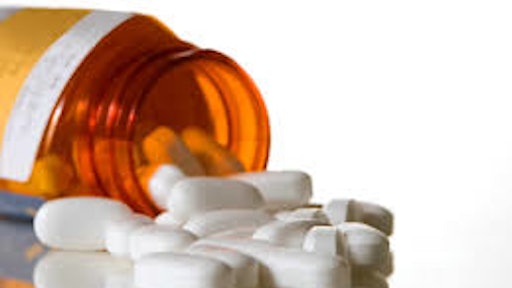 Pharmaceutical companies are feeling federal pressure to tighten up their supply chains in order to keep drugs from falling into the wrong hands, the Wall Street Journal reports.
AmerisourceBergen Corp. and Merck & Co. Inc are planning to expand a blockchain test project that was completed last year. The projected tracked the ownership of drugs moving through the health-care supply chain, according to the Wall Street Journal. the new test will increase the number of drugs and health-care devices and perform more transactions. Amerisource aims to streamline the verification of drugs that a retailer or hospital returns to the company. The Wall Street Journal reports that some returns can be resold depending on their history.
The pharmaceutical industry is facing increasing pressure to meet new regulations that are intended to protect consumers from fake, contaminated and stolen medications that will go into effect in 2019. In 2013, the FDA enacted the Drug Supply Chain Security Act that calls for an electric system to track and trace prescription drugs throughout the US, the Wall Street Journal reports.
According to the Wall Street Journal, blockchain technology looks promising to the pharmaceutical industry. By uploading data about a health-care device or a given batch of pills onto the ledger, participants will be able to track the products throughout the entire supply chain. According to Heather Zenk, senior vice president of strategic global sourcing at Amerisource, there's currently no single database that the industry participates in that continues all the information. Individual companies may keep their own databases and share the information with select partners, however.
To read the full original article, please click here.