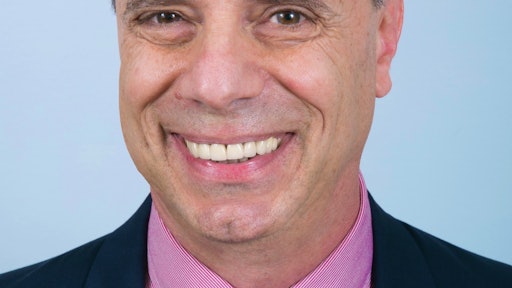 Private equity firms are increasingly developing procurement strategies to aggregate spend across their portfolio companies. These private equity companies are under tremendous pressure to generate good returns on their holdings and this will often accelerate the need to rapidly achieve savings in procurement.
A financial services corporation might have very decentralized spend, but the core business is essentially similar. The portfolio companies within a private equity firm's holdings can be quite varied and dissimilar.
Because some companies get sold and others get acquired, the portfolio at a private equity firm can change over time. Therefore, these private equity companies need a highly adaptable approach to bundling spend that can be used even if their holdings change.
Both internal and external obstacles can make spend aggregation challenging. The center-led procurement team at a private equity firm will have to court both internal customers (portfolio company stakeholders) and external stakeholders (suppliers).
Vendor Engagement
Vendors might be quite resistant to any initiatives on the part of the private equity firm to bundle spend.
The underlying questions from suppliers often are the following:
Do you have control over the operational management of these portfolio companies?
Does the company have the ability to compel the companies to use blanket agreements?
Will the center-led team actively promote the use of blanket agreements?
Vendors often get fixated on issues of ownership when assessing whether or not to willingly participate in strategic sourcing initiatives across the diverse companies. It is often the belief of vendors that true influence over spend can be achieved only if the equity company has complete ownership.
In a world of gray where the portfolio companies might not be completely owned by the equity company, suppliers are often doubtful about the true influence that the private equity firm can have exert on procurement across the portfolio companies. Suppliers need to be convinced that the private equity company will give more than lip service to bundling spend at the diverse holdings of companies.
In addition, these vendors often want clear evidence that lower pricing will enable them to capture incremental business that they do not currently have. Their concern is that more favorable terms across all of the companies might erode some of the more profitable contracts the vendors might have with some of these portfolio companies.
The vendor is more likely to consider participating in these strategic sourcing initiatives if the private equity firm actively facilitates conversations and dialogue with key stakeholders at the portfolio companies.
Engaging Management at the Portfolio Companies
The portfolio companies within a private equity firm might seek to retain autonomy over operational control, which can often include calling the shots in procurement. A partial ownership stake of a company does not equate to automatic or actual control over the daily operations of the business.
A private equity company needs to create a well- planned roadmap to bundling spend with its portfolio companies. There needs to be a systematic evaluation of which model and approach will be most effective.
Opt-in or Directed Model. The most important decision will be whether the cultural landscape is compatible with an opt-in or directed model. In the opt-in model participation in strategic sourcing is completely voluntary. With a directed model, however, the portfolio companies are compelled to participate in the strategic sourcing. An opt-in model is sometimes selected if the portfolio companies are quite dissimilar.
Whether to Aggregate Direct Materials or Indirect Spend. If the portfolio companies have clear clusters within a common industry, then there is a possibility of bundling direct materials. If the companies are quite dissimilar, then the center-led team might find it viable to aggregate spend only on the indirect side.
Spend Analytics. An initial spend analysis need to be completed in order to assess which categories have the greatest potential for bundling. It can be very important to use these analytics when making the case of bundling spend to the companies.
Stakeholder Engagement. The stakeholders need to be involved at the beginning of any strategic sourcing initiative. If the internal stakeholders believe that they had input in the blanket agreements, they are far more to be on board once these agreements are in place.
Compelling Deals with Focus on Total Value. Double-digit savings will often get the attention of the portfolio companies. However, total value needs to be considered as well. If high vendor performance and on- time delivery can be melded with better pricing, stakeholders might find the deal to be quite compelling.
Even if there are clusters of a similar industry with common direct material category spend, there might still be instances in which supplier or category consolidation does not make sense for a portfolio company. This can be particularly true if changing the raw materials creates significant retooling or internal costs for a specific company's manufacturing process.
Spend Categories to Launch
On the indirect procurement spend, the following categories are often the ones more easily bundled: Corporate card, travel agencies, office supplies, voice and data spend, and car rental, airline and hotels.
Strategic Sourcing Strategies
It is often important to determine which segment of a vendor's business is low margin versus which segment is high margin. When negotiating with airlines, the airlines are more likely to discount business class and first class. The procurement leader will need to sub-bundle spend according to the class of service.
Another key strategy is not to overcommit too far out into a contract. Sometimes the spend analytics might be imperfect. For example, if a center-led team overcommits on number of lines or hard dollar commitments for voice and data spend, they might find limited flexibility later on in the contract. For voice and data spend, a key question often centers on the ability to pool minutes or data spend
When negotiating a bundled spend for office supplies, the leadership will need to determine whether they will have a core list of items for the portfolio companies or a more flexible program for the portfolio companies. Office supply vendors often are not willing to negotiate discounts for high-volume low- margin items. A procurement executive needs to assess where the opportunities are for discounts.
In summary, center-led procurement and bundling spend is gaining momentum for private equity companies. The center-led team at the private equity company will have to carefully construct compelling reasons for vendors and portfolio companies to join willingly on the path of bundling spend.
Steven Lutzer is the president of Lutzer Global Inc., an executive search firm that specializes in procurement, strategic sourcing and supply chain management. Lutzer had a 20-plus year career in supply chain management and global sourcing before founding Lutzer Global. For more information, please visit www.lutzerglobal.com.