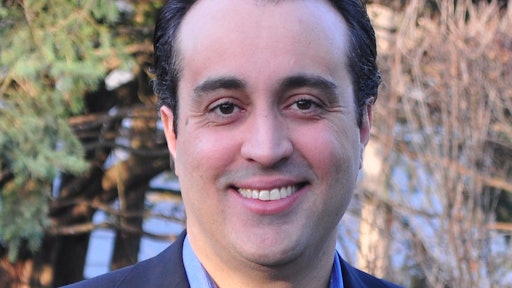 Supply chain globalization presents a fair share of both benefits and risks, ranging from merging markets to new product introductions. As a result, growing companies are realizing that sales and operations planning (S&OP) is a critical business function. By enabling more accurate demand planning and forecasting, effective S&OP allows companies to adapt and react to the speed of business, attain a competitive advantage, gain new efficiencies, and improve overall profitability.
Naturally, companies are inclined to turn to their enterprise resource planning (ERP) system to handle S&OP. Most likely, these companies already expended efforts implementing ERP, so it is no surprise that they are trying to maximize its value as a "do-all business solution. However, given the rapid growth of these companies and complexities of today's supply chain, ERP is proving too inflexible to serve as a viable S&OP solution. For successful S&OP, a solution must provide a high level of cross-functional collaboration not found in an out-of-the box ERP system.
While it is possible to customize ERP for S&OP, it is not easy, and requires valuable time, resources and complicated configurations. Even once ERP is customized, the project is never really complete. Changes in technology, new products, and merger and acquisition activity will present more challenges down the road that will warrant more customizations to keep the ERP system ahead of the curve.
Instead of struggling to customize ERP for S&OP, companies should decouple the two processes and consider a cloud-based S&OP solution. As a collaborative process in the cloud, S&OP delivers optimal flexibility for companies to realize its power as a competitive differentiator. The following are five reasons to move S&OP processes to the cloud:
Collaboration across the supply chain. ERP systems are built to connect business functions inside the four walls of an organization, and therefore are not well-suited for S&OP. To be effective, an S&OP solution must enable collaboration with external business partners so that all players—inside and outside of the organization—are planning based on the same data and accessing the same demand insights for true synchronization.
Adaptability to the speed of business: The volatility of supply chains leads to the inevitable need for systems to adapt and change to keep up with the speed of business. With a dynamic, cloud-based S&OP solution, companies are not attached to one, static system like ERP. Rather, they have the ability to easily reconfigure their S&OP system as needed along the way as processes and trends evolve.
A demand-driven approach. A cloud-based S&OP solution standardizes data and makes it instantaneously available from anywhere, at any time, from virtually any device. This extends real-time visibility even further across and deeper into the supply chain.
Seamless integrations. Shifting to a cloud-based S&OP solution does not mean eliminating ERP from the process altogether. To further align business processes and more easily manage big data, companies can integrate their ERP and S&OP systems. In fact, a cloud-based solution has numerous integration points, so the possibilities are almost endless.
A fast and flexible deployment. A cloud-based S&OP solution is quick and easy to deploy without necessitating a full-scale implementation that requires additional information technology (IT) resources, hardware or infrastructure. Therefore, companies can rapidly realize results that positively impact the bottom line.
Over the next few years, supply chains will only become more complicated, and S&OP will continue to serve as an essential piece of the puzzle for keeping up with and meeting demands. Those who are looking to implement an S&OP solution should strongly consider a cloud-based system for maximum flexibility and cross-functional collaboration. And, for those who are already using an ERP system—or attempting to use it—for S&OP, there is still time to forego the complex customizations and introduce a cloud-based solution by seamlessly integrating it with existing legacy systems. This only adds value to the investment, while still providing the benefits of improved demand forecast accuracy, increased sales and inventory turns, and better customer relationships.
Paulo Viola is the CEO of NeoGrid North America.
Companies in this article