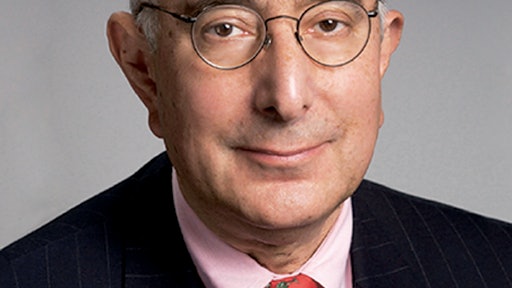 Cherry Hill, N.J.—Jan. 30, 2015—AmeriQuest Business Services announced that actor, author, commentator and columnist Ben Stein as the keynote speaker at the 2015 AmeriQuest Symposium to be held Feb. 11 through 13 at the Ritz-Carlton Orlando, Grande Lakes in Orlando, Fla.
Stein's speech will kick off the AmeriQuest Symposium, a business event attended by top executives from industries as diverse as transportation, retail, energy and media. This is the 12th year AmeriQuest, a provider of technology-enabled financial process automation, procurement and asset management solutions, is presenting its annual symposium. The symposium brings together executives to explore crucial challenges facing businesses today and discover solutions that will enable them to transform their organizations to keep pace with a rapidly evolving marketplace.
Although many people recognize Stein as the droning economics teacher in the comedy Ferris Bueller's Day Off, he is, in reality, a person with vastly differing interests and skill sets. In recent years, he became one of the most in-demand speakers in the country, sharing his extensive knowledge of the U.S. economy and public policy.
During his long career, he served as a presidential speechwriter, a columnist for the New York Times and Wall Street Journal, a professor at Pepperdine University, a best-selling author, a trial lawyer, a commentator for nearly every major national television network and even the host of the game show Win Ben Stein's Money.
Companies in this article