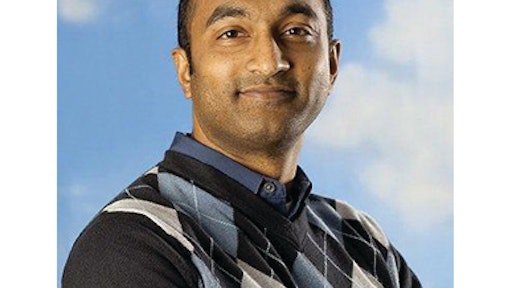 The international news magazine, The Economist, painted a bleak picture for Western companies manufacturing in China, as well as selling products there, in its January 25, 2014 edition. "China loses its allure," the influential weekly declared on a flaming red cover. "Life is getting tougher for foreign companies. Those that want to stay will have to adjust."
Adjustment is exactly what Anisa International is doing at its wholly owned factory in Tianjin, China, where about 525 workers produce high-quality cosmetic brushes for about 75 brands, such as Sephora, L'Oréal and Estée Lauder. Founded in 2003, the factory is a crucial ingredient in Anisa's rapid growth.
But in 2013, the Atlanta-based Anisa found itself struggling in China with rapidly increasing labor and social insurance costs, among the emerging challenges cited by The Economist. A rising renminbi and other factors diminished Anisa's margins and prompted the company to rethink its approach to its China plant, which produces roughly 22 million brushes a year.
"China is becoming very interesting with increasing labor and social insurance costs—we saw that coming and began reassessing our processes for improving efficiency," said Gary Heege, Anisa's senior vice president of finance. "When it comes to manufacturing in China, you can no longer just add more employees to solve these problems. Being in China is very important to our business—the history of brush-making expertise allows us to create our quality products, so we were committed to finding ways to adapt."
Anisa's solution—and the top strategy recommended by The Economist—is to introduce modern technology into Chinese manufacturing to replace what was traditionally manual, paper-based processes without the stricter controls typical at Western plants. For Anisa, named to the Inc. magazine list of the Top 5,000 Fastest Growing Companies in America, it meant a large-scale physical and process restructuring.
"For many years, there wasn't a value-add in implementing tools like an enterprise resource planning (ERP) system, but you can't say that anymore," Heege said. "We realized we had to do things differently—we had to automate and we had to use ERP. You have to adopt advanced Western-style manufacturing techniques in China to keep production costs low."
Anisa is among a number of companies turning to technology to sustain the advantage that China traditionally offered. Like Anisa, Epec Engineered Technologies, a designer and manufacturer of custom products for the electronics industry, is also using ERP in the cloud for faster, smarter manufacturing in China.
These forward-thinking multinationals stand to distance themselves from Western companies that labor on with the status quo in China. As the global consultancy McKinsey & Company put it, "Companies that continue to base their manufacturing strategies solely on China's rock-bottom wages and stratospheric domestic growth are in for a rude awakening. New challenges require new competitive priorities."[1]
Metrics-Driven Modernization
Anisa was ideally positioned to effect change. Since the summer of 2012, the company ran the NetSuite OneWorld cloud ERP solution at its Atlanta headquarters. Beginning in the summer of 2013, Anisa began extending its NetSuite cloud environment into the Tianjin plant.
Using NetSuite's manufacturing capabilities, Anisa expects to realize dramatic gains in efficiency, visibility and productivity at its China plant. With automated NetSuite workflows, purchase orders created in Atlanta generate sales orders in China. Those, in turn, generate work orders, each with its own bill of materials for production. That cuts hours out of the process, and provides a documentation trail important for precision and control.
Using NetSuite inventory management and under the direction of Jeremiah Johnson, Anisa's vice president of operations, Anisa undertook a full-scale accounting of its inventory, creating new part numbers for its raw materials, and work-in-process (WIP) and finished goods. It restructured its physical space to eliminate waste, and minimize WIP on the factory floor and "slob" inventory that existed across the plant. It's moving towards bin-level management that enables personnel to swiftly find any given component by its precise location and track it all through Netsuite.
"Bin-level management is going to save a tremendous amount of time," Heege said. "With rising labor rates, it allows our employees to easily and quickly locate the inventory they need." On-demand inventory visibility also eliminates shortages, and allows for more timely reorders of raw materials and components, improving overall manufacturing efficiency."
Anisa also extended NetSuite to its raw materials suppliers, enabling them to access and track orders over the web, saving time for both Anisa and its vendors.
Moreover, all this data captured in NetSuite give Anisa new capabilities to track performance by key performance indicators (KPIs), and support new monthly bonuses for top personnel based on on-time delivery, quality and production volume.
According to Heege, NetSuite's cloud environment enabled deployment at a fraction of the time and expense that would be required with comparable on-premise software and servers. And NetSuite's support for the Mandarin language makes the system accessible to native Mandarin speakers in Tianjin.
"Language support is one of the key reasons we chose NetSuite for China," Heege said. "As we push NetSuite further out across the plant, people may not be fluent in English, but they can be fluent in NetSuite."
With most of its initial deployment complete, Anisa is looking into taking advantage of additional NetSuite manufacturing capabilities for routings, WIP management, production scheduling, resource allocation and more.
Bottom Line: Competitive Advantage
Like Anisa, Epec Engineered Technologies used NetSuite cloud ERP to revamp its approach to manufacturing in China, where it relies on nearly 30 contract manufacturers to produce custom-built circuit boards, cable assemblies, battery packs, fans and motors for more than 5,000 customers, including GE, Honeywell, Philips, Raytheon and Northrop Grumman.
Since initially replacing an Epicor Vantage on-premise system in 2007, Epec extended its NetSuite usage across its global business, design and manufacturing processes. It gave direct access to NetSuite to four contract manufacturers in China, enabling them to view work orders and update WIP data for better collaboration and efficiency. That enabled Epec to repurpose four full-time personnel otherwise needed to manage the process.
Two dozen other contract manufacturers use NetSuite less directly, receiving orders through the system and updating status over email. Epec also uses NetSuite for work queues accessed by production and engineering personnel, including about 30 employees in China and others in the United Kingdom, Colorado, Florida and at headquarters in New Bedford, Mass., for 24/7 global efficiency.
"We use NetSuite for an advantage over competitors who still do things the old way with spreadsheets and disparate applications," said Epec CEO Ed McMahon. "The biggest role of NetSuite is in allowing us to standardize processes across all our locations, including China."
Protecting Investments amid Change
For companies like Anisa and Epec, the manufacturing climate in China may well grow even more challenging in the months and years to come. Other nations in Asia and elsewhere in the world now offer lower labor rates, tempting some manufacturers to move their operations. Increasing restrictions and regulations by the Chinese government, and a dwindling pool of affordable labor means ongoing evaluations of the value of offshoring production to China.
It's clear, that with modern technology, firms that invested in China for production are better equipped to withstand change, meet performance goals and make informed decisions on their strategic direction.
"You have two choices," Heege said. "You can either move to a cheaper labor area where you can continue adding more employees to solve problems, or you can work a lot smarter in China by using advanced Western manufacturing techniques and technologies."
Ranga Bodla is the senior director of industry marketing at NetSuite.
---
[1] McKinsey and Company, "A new era for manufacturing in China," June 2013.
Companies in this article