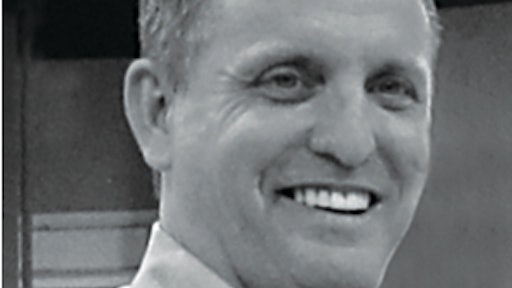 In the retail industry, success is based on a company's ability to put the right product in the right size in the right place at the right time. Speed to market or—better yet—speed to consumer means everything, and is accelerated by sophisticated technology, like 3D, for product development. This type of technology eliminates inefficiencies, making the processes from conception to production seamless.
Earlier this year at Retail's Big Show, the National Retail Federation's annual flagship event, Lectra conducted a spot survey of retail apparel executives from some of the apparel industry's largest name-brand companies to find out more about supply chain and technology trends. What we found was interesting. When asked what they care most about heading into 2014, apparel retailers ranked speed to market (30.2 percent) and focusing on building an agile supply chain (28.3 percent) at the top of the list. Yet, when asked what technology investment is most important to remain competitive in 2014, survey respondents said point of sale (POS) systems (64.2 percent).
While POS systems may impact speed to market, there are other technologies available today that make more of an impact to reaching their objectives this year. This begs the question—what are executives really seeking?
As someone who has been in the technology industry for nearly 30 years, this dichotomy sparked my interest and made me think about what it takes to survive and thrive in today's retail environment. It all comes down to this: building a lean, mean supply chain that is agile enough for even the most competitive retail industries, like fast fashion.
Technology is being used to alter everything related to the purchasing experience, as well as the behind-the-scenes process to create the products that fill retail stores. Mobile POS systems, smartphone apps and digital wallets are impacting a consumer's buying experience. Big data is allowing retailers to track demographics and buying trends to optimize operations, refine pricing and anticipate demand. Radio frequency identification (RFID) and location tracking allow companies to have better visibility into inventory levels. Product lifecycle management (PLM) solutions and 3D technology for product development are impacting the way products are being created and how fast they reach the market.
Technology plays a critical role in creating process visibility and collaboration throughout a supply chain. The user has the ability to see where a product is at any given state, and identify where waste related to process, materials or labor can be minimized or eliminated. The combination of technology and process impacts not only speed to market, but also quality, accuracy and costs, among others.
For example, one company that we work with was able to take six weeks out of its product development process as a result of implementing 3D technology for pattern development, grading and virtual sampling. In the world of retail and fashion, six weeks is the turnaround time for a change in collection.
The entire production process—from inception through product design and manufacturing—must be optimized. A seamless production process creates a domino effect, driving efficiencies throughout the rest of the supply chain. Moreover, the technologies implemented must contribute to that process optimization. Even the most advanced solutions do not make a stitch of difference without having a strong process in place.