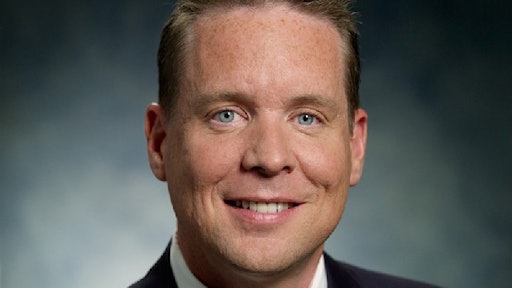 An efficient, well-run supply chain is essential for retailers to achieve operational, financial and customer fulfillment success. Today's retailers aren't just chasing sales; they're chasing inventory management to drive millions of dollars in revenue and expand their customer base and in some cases, their global presence. As such, efficient supply chain applications are a must as retailers cannot afford to overlook complicated internal supply chain applications that can seriously impact revenue and a customer's brand perception. Whether items are purchased online for home delivery, picked up in-store or purchased in-store at a brick-and-mortar retailer, retailers must ensure that their back-end supply chain applications deliver exceptional performance in addition to meeting customer demand.
Address the application challenges
Applications that perform poorly and are unreliable or slow can have a devastating business impact for three reasons.
The impact of global trends—Trends including global sourcing and broader geographic distribution of stores mean that today's supply chain involves many more partners and locations than it did in the past. A supply chain is no longer merely a system for sequentially tracking parts and products as they move unilaterally from suppliers, through to production lines, warehouses, logistics providers and ultimately to store shelves. Rather, the modern supply chain is a vast, far-reaching collaboration network fostering tight communication links among supply chain participants. It enables supply chain partners to access and share critical information in order to stay connected and productive. And, it is heavily dependent on properly functioning IT systems and networks around the world.
Just-in-Time Model Adoption—To increase their competitive edge, today's retailers and their suppliers are increasingly adopting Just-in-Time models, which depend on up-to-the-minute visibility into fluctuating inventory and demand levels. Gone are the days of betting the business on sales forecasts. Instead, retailers need accurate, real-time visibility, coupled with the high-performance applications to support it, to achieve a lean enterprise and improved price competitiveness. Just-in-Time models can also help retailers better capture fleeting (and sometimes random) revenue opportunities, such as when the demand for hand sanitizer skyrocketed following initial news of the swine flu outbreak in 2009. Finally, these Just-in-Time models extend over greater geographical distances, making interrupted collaboration with logistics providers all the more detrimental.
The 'smart' consumer—Customers are more empowered than ever in terms of not just their service expectations but the way in which they interact with stores, which increasingly means the mobile Web. PayPal recently reported that global mobile shopping over the Thanksgiving 2012 period more than doubled than 2011. Compuware research showed massive spikes in tablet traffic on Thanksgiving night, as consumers shopped from the comfort of their couches. The mobile Web allows consumers to compare prices; check inventory and shipping status; and enter orders a dozen times a day rather than two or three times a week, from virtually anywhere. While this may seem like a positive for retailers (i.e. more sales) the mobile Web and other forms of omni-channel shopping place great pressure on supply chains, calling for exceptionally high levels of precision, timeliness and agility in managing cross-channel inventories.
No time or place is good for downtime in the modern supply chain
Clearly, critical supply chain systems and their applications—including sourcing, inventory and demand management, transportation and order fulfillment—must exhibit superior resilience and performance. Research shows that supply chain application outages and subsequent business disruptions can have a long-lasting impact. In fact, supply chain disruptions can reduce shareholder value by as much as eight to 10 percent, according to the "Reducing the Impact of Disruptions to the Supply Chain" report from SAS. Disruptions expose businesses to additional risks including lost revenue, damaged reputation and increased regulatory scrutiny.
Poorly performing applications can also lead to reduced application adoption among employees and supply chain partners, putting expensive supply chain investments at risk. If application end-users (i.e. those in remote offices) find that applications are unreliable, slow or otherwise difficult to use, the cost in terms of lost productivity can be high. According to the Supply Chain Resilience 2011 study conducted by Zurich Financial Services Group and The Business Continuity Institute, loss of worker productivity was the most cited negative consequence of an IT-related supply chain disruption. Organizations that are unable to ensure that core applications perform well and have high reliability across all of their business locations will likely incur the costs and frustrations that occur when workers can't satisfactorily use business critical applications.
Identify the source of poorly-performing supply chain applications
Nowadays, it's harder than ever to ensure high-performing supply chain applications, due largely to the increasing complexity of the application delivery chain. In other words, today's supply chain applications are delivered through a combination of hardware, software and services that must work together without fail. The growing use of multi-tier architectures, virtualization and other new technologies in the data center makes it increasingly challenging for IT to ensure optimal application reliability and speed. And businesses can fall prey to a "reactionary" mode, with end users reporting application performance problems. And without the right applications in place to mitigate and streamline the process effectively, IT cannot quickly identify and isolate performance issues as they happen, and in turn, struggles to minimize the impact on the business which can be huge.
The 'retail' approach to supply chain application performance
Given the increasing complexity of today's data centers, it's no longer sufficient to look at one or several IT components—including servers, networking gear and other infrastructure elements—and conclude that supply chain applications perform well. To satisfy all end-user constituencies, IT needs to establish robust and broad application transaction performance monitoring for all applications and end users. The ideal solution will enable IT to:
Ensure production applications work across all users, browsers, devices, geographies, networks and application infrastructures
Proactively monitor all application services, 24x7, with a real-time view into the end-user experience to detect issues before they impact the business
Isolate the origin of an incident within the complexity of today's data centers instantaneously, in order to reduce the mean time to resolve problems
Understand the business impact of performance problems so IT can prioritize resolution effectively
Conduct advanced analytics in order to identify performance baselines and trends and continually refine the performance of applications based in multi-tier, multi-vendor data centers.
The ideal solution will lead to stronger application performance as measured by increased application usage and transaction completion rates. By monitoring and optimizing the true end-user perspective, retailers can ultimately ensure better supply chain and business performance and enhanced return on their supply chain investments.