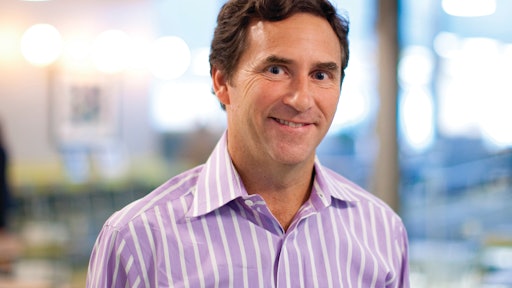 As a number of sources cite, the recession came to an end in mid-2009. Most businesses today working to gain back lost profit from its inception in 2008 can still recall the impact it had to their bottom line. Jobs were lost, salaries were decreased and declines in gross domestic product (GDP) and consumer spending were more evident than ever, to say the least. And while business profit gain has risen steadily, some executives are finding it's not enough and are working towards more growth.
According to a recent survey from procurement solutions provider Procurian Inc., King of Prussia, Pa., (formerly ICG Commerce) and Harris Interactive, more than half of Fortune 1000 executives (about 52 percent) are focused on cost reduction strategies to deliver earnings and fund growth in 2012.
"Turn the clock back to 2008 and 2009—nobody was thinking about growth," said David Clary, Senior Vice President of Global Program Management for Procurian. "The name of the game back then was survival. Instead, we saw businesses that needed to clear out inventory, finished goods and raw material and streamline product portfolios. We've been working with parent operation suppliers for years and they saw their business almost stop because their customers stopped ordering ball bearings and electrical supplies because they needed to clear out their own inventories before ordering new supplies. That was the mandate from top management."
"Now, if you look at the U.S. and European countries, growth is stagnant," Clary continued. "And this year and even in 2013, companies are going to be pressured by their boards and shareholders to grow."
Administered to more than 300 Fortune 1000 executives, the survey finds that in the coming year 60 percent of respondents will focus on non-people related cost reductions as the major source of funds for investments in innovation and growth.
"A lot of our clients have boards who want them to grow organically," said Clary. "And the only way to grow organically is by identifying new products or services that the market needs. And to do that, one needs to initiate research and development. So the question becomes 'how do I fund that?'" he said.
"We were pleased to see that half of the executives and Fortune 1000 companies are saying: 'to fuel growth we've already closed plants, laid off people, combined operations and accelerated M&A consolidations—but we really need to look at what we are spending our money on in those areas we haven't particularly focused on.' And that is one of the big takeaways over half of these executives are going to be pursuing in indirect related cost reductions to fund growth—whether it's through R&D, organic growth, product development or through acquisitions," Clary said.
In addition, 60 percent of those surveyed said they will focus on non-people related cost reductions, as opposed to 30 percent that will turn to layoffs or downsizing.
"In a typical manufacturing or consumer product company, about 50 percent of the dollars they spend on external service providers is not for input cost," explained Clary. Everyone talks about costs of goods sold but usually half is indirect cost." And while that indirect cost can include a number of variables, most vary based on the environment. "In a pharma company, that might be more dominated by clinical trials and marketing expense," he continued. "In a manufacturing company, that might be more dominated in facilities, waste removal and MRO—it just depends on the type of company."
More than 70 percent of executives polled also said that their purchasing group does not play a highly strategic role, with global impact, in managing indirect and non-product expenses.
"With the slow growth that we've seen globally, it's no surprise that companies remain focused on managing costs in 2012," said Carl Guarino, Chief Executive Officer of Procurian. "What's unique about this data is that the majority of companies are focusing on their indirect costs, which is an area of spending that has been largely undermanaged in the past. As companies have exhausted other cost reductions such as layoffs or downsizing, they've started to look elsewhere for savings that can be used to improve margins or fund product innovation and growth, and have identified indirect spending as a significant source of savings."
And while 70 percent looks like a large number, most companies do have indirect procurement that is just not generating value, Clary added. Fortune 1000 executives cite limited resources, large, disparate organizations and lack of information as reasons why managing indirect spending has been a challenge for them.
Procurement redefined
It's no secret that the first step to improved spend management starts with taking an in-depth look at everything a company spends money on to better implement effective cost-cutting strategies.
"Invariably, we continue to see companies that have inched into areas of indirect but they haven't done the basic analysis that answers the questions: 'Who is it that we are spending money with? How long have we been doing business with these suppliers? When was the last time we aggressively benchmarked what it is we're buying, what price we're paying and what is the structure of our contracts?" Clary explained. "And really getting to the area of 'is there a brand new supply chain strategy we should put in place to manage this area of spending?'"
Procurian used the survey's findings and insights to define an advanced approach and operating model called The New Procurement, which calls for a fundamental shift in the way companies manage spending—particularly indirect spending. This philosophy serves as the foundation for "The New Procurement Manifesto," Procurian's definition of the new operating model.
"For our clients, and the market at large, The New Procurement is no longer an option—it's an operational necessity to unlock savings in order to drive innovation and fuel growth," said Guarino. "The results of this survey, coupled with our findings from collaborating with our Fortune 1000 customers, make it clear that now is the time for business leaders to transform the way their organizations view indirect spending. In today's business environment, they must find ways to maximize the business impact of every dollar spent and finally capture the hundreds of millions of dollars being left on the table."
The New Procurement Manifesto identifies six underlying principles of this new standard of excellence:
Procurement should address 100 percent of spend globally
Procurement must support sustainability and corporate social responsibility objectives
Procurement must apply real-time market intelligence
Procurement must deliver realized savings and continuously optimize spend
Procurement must enable agility and mitigate risk
Procurement must actively identify and deliver new sources of savings and innovation to fuel growth
"Right now you have companies that I think haven't been as effective at spend management but are growing and are really focusing more on the sustainability and risk mitigation elements of the manifesto," said Clary. "And we have others that are truly in need of some way of funding growth and that's the 100 percent of spend—owning and realizing savings and fueling growth elements that are most important to them."
While goals in cost cutting and spend management may differ for each company, Procurian cites an approximate nine months for a business to see a valid return on investment including a good knowledge of the spend; a series of cross-functional teams that are addressing spend aggressively in a way that has not been done in the past; and a series of programs launched, such as in the areas of active energy management or supplier development initiatives that yield company savings within that nine-month time frame. And whether a company chooses to invest in their own type of organization to cut costs and manage their spend or hire a firm like Procurian, 12 to 14 months is the approximate time frame for a company to start generating significant dollars to better fund growth.