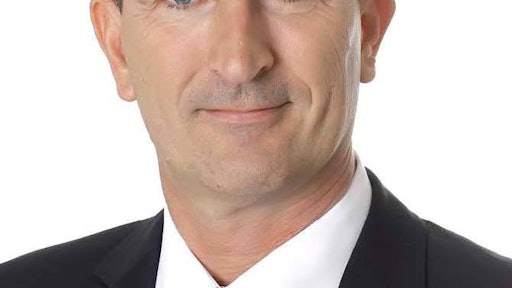 Copenhagen, Denmark—March 1, 2012—Damco, a third-party logistics provider specializing in customized freight forwarding and supply chain solutions, appointed Martin Sieg as Global Head of Ocean Freight. He is responsible for more than 600,000 TEU (2011) of ocean freight that Damco manages every year.
In spite of a very volatile market with an unclear direction on freight volumes, capacities and rates, Sieg is very excited to take charge of making ocean freight count at Damco.
"The role of ocean transport as a substantial part of the ever growing worldwide trading will grow further," Sieg said. "As one of the leading worldwide providers for logistical solutions we will not only follow this development but outperform it by growing above the market."
Damco is looking to grow more than the market to become one of the top five logistics providers in the world.
"Martin brings a lot of experience to Damco and I am looking forward to working with him to further enhance Damco's product offering around the ocean-freight and to improve the sophistication level around how Damco works with Ocean Liners and customers," confirmed Peter Kjaer Jensen, Chief Operating Officer, Damco.
"Considering the ambitious growth strategy of Damco, it is extremely exciting to be in charge of one of the major products supporting this growth," Sieg added. "Our ocean freight solutions will play a major role in our future development and we will further enhance our service scope to follow the customer demands."
Martin Sieg joins Damco from a position as Managing Director with German logistics company SDV Geis and has previously held several managing positions with Hapag-Lloyd. He is Diplom-Kaufmann with the University of Hamburg.