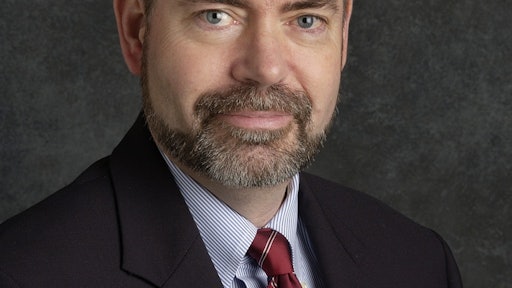 Ann Arbor, Mich.—Feb. 16, 2012—Randy Mullett, Vice President of Government Relations and Public Affairs for Con-way Inc., a freight transportation and logistics services company, now assumes additional duties as Executive Sponsor of Con-way's Corporate Communications. His added tasks encompass news media relations, brand and reputation management, Web content governance, social media, internal communications, advertising and corporate social responsibility.
Placing these functions under a common framework with experienced leadership will ensure consistent messaging and effective relationship management across all of Conway's key external constituencies.
As one of the transportation industry's most respected government relations executives, Mullett's portfolio includes federal and state legislative and regulatory advocacy efforts and responsibility for Con-way's Sustainability and Corporate Social Responsibility initiatives. Prior to his communications and public affairs duties, he spent 26 years in operations management, progressing through increasingly responsible management roles with Con-way and with Roadway Express.
Mullett holds a Bachelor's degree from Shepherd University in Shepherdstown, W.V. and his Master of Business Administration (MBA) from Old Dominion University in Norfolk, Va.
For more information, visit www.con-way.com.