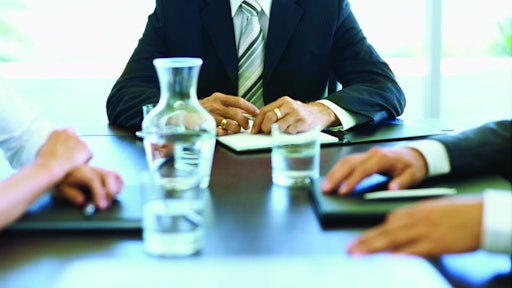 Understand the value of better global trade processes
Prepare a persuasive executive business case that demonstrates that value
Present the business case effectively by "acting" like a leader
Effective control of global trade processes is often 100 to 200 times worse than control of accounts payable processes in the same company. Surprisingly, this fact has gone unnoticed by many executives, and the costs of ineffectiveness are growing. Undetected and unmanaged risks in the global supply chain are costing businesses millions of dollars annually in hidden costs, destroying company profits and eroding global competitiveness.
An empowered trade professional can become a catalyst for effective change by clearly, concisely and persuasively presenting an executive business case that quantifies opportunities and provides well-organized plans to fix problems.
Following this framework will help trade professionals prepare and present an executive business case for change:
RESEARCH: Use data, industry sources, networking, etc. – everything that can be found to help research and gather important facts.
CREATE: Create personal, easy-to-understand case studies. Use relevant examples to communicate with executives.
LINK: Link stories to company objectives, global trends, national studies, industry experts, etc.
QUANTIFY: Estimate the enterprise-wide impact issues may have on the company.
EDIT: Prepare a 10-minute, well-organized presentation.
PERFORM: Practice the presentation like an actor would prepare for a role. Dress like a C-level executive the day of the meeting. To get senior management to listen and act, one has to perform like a leader worth following.
Research Industry Data
Research sources may include industry information, data analysis, company information and networking. The following are examples of research results:
Example 1: A study published by CFO magazine shows supply chain risks, trade policies and regulations were major concerns for financial executives in 2010. Six of the top 20 concerns listed by CFO's are related to, or impacted by, international trade effectiveness.
Example 2: Shipping container shortages are pushing up prices, with the average price for a 20-foot shipping container increasing from $2,000 to $2,700 – a 35 percent increase. Analysts conclude, "It may be well into 2011 before production will be able to catch up with demand." The lowly container has become the bottleneck for global trade, and businesses are feeling the impact. So much so that Wal-Mart has recently commissioned a shipping company to build three state-of-the-art ships for its own fleet.
Create Stories
By networking within the company, one can come up with anecdotal case studies to illustrate the direct effect of supply chain inefficiencies. The following is an example of creating personal, easy-to-understand case studies using relevant examples:
"I know we have been buying apparel from China for a long time now, but conditions have changed, and we should take a hard look at some options. Do you know we are paying over 16 percent duty and nearly $1 million every year just to import our t-shirts? The data reveal that our direct U.S. competitors are importing more than $1 billion annually, duty free, from 25 different source countries."
Link Relevant Studies
Linking business trends, national studies and the analysis of industry experts can strengthen the impact of case study examples, give the presenter depth and credibility, and help lead effective change in the company.
Continuing from above…
"And the t-shirts are just the tip of the iceberg. Aberdeen Group did a study of 233 enterprises and revealed poor global trade procedures are costing companies millions of dollars annually. Based on the value of our direct imports, Aberdeen estimates we may be able to free annually between $7 million and $28 million in cash by better controlling our basic global trade processes in the areas of trade agreement management, sourcing opportunities, supply chain finance strategies and foreign trade zone utilization. We can use our transactional import data to quantify the exact costs in each of these areas."
A few examples of information resources to consult include:
The National Association of Manufacturers, which estimates the 2009 Importer Security Filing regulation will create a permanent 2.8-day delay in supply chain speed. Manufacturers say the effect of additional operational costs and supply chain delays effectively double the costs of U.S. import tariffs;
PricewaterhouseCoopers (PWC), which in a recent study, found that supply chain disruptions destroy shareholder value and corporate profitability. The study shows the market is quick to punish companies that report supply chain disruptions. On average, affected companies' share prices dropped 9 percent below the benchmark group during the two-day announcement period;
McKinsey, which recently analyzed goods manufactured for consumption in the U.S. market and mapped them to the optimal region to manufacture them in 2003 and then again in 2008. They compared China (as an offshore example), Mexico (as a near-shore example) and the U.S. In just five years, the optimal country to manufacture four of the five commodities changed – an 80 percent shift; and, finally,
Aberdeen Group, whose The CFO's Agenda for Global Trade Benchmark Report is the information source linked to the story above.
Linking easy-to-understand, relevant examples to company objectives, industry trends and national studies, helps make the executive presentation credible and powerful.
Quantify Risks
U.S. importers can obtain their transactional import data from the U.S. government with minimal cost and effort. An effective audit of a company's transactional data provides a framework for identifying and quantifying hidden and unnecessary costs. Rigorous analysis of transactional data provides visibility to the corrective actions required to produce critical improvements and free literally millions of dollars in unnecessary costs from a business's global supply chain – the very costs identified by Aberdeen Group.
Quantitative analytics:
Are based on fact
Provide visibility
Provide objective data
Help leaders assess risks and opportunities
Help leaders make informed decisions to fund initiatives that create significant returns
Help leaders create well organized plans to fix problems
Help companies compete more effectively
Edit
Be brutal. Scrap every insignificant concept and delete every extraneous word gathered during the research phase. Prepare a 10-minute, well-organized presentation. The broad base of research will help to answer questions and get into the details if requested. During the executive presentation, any extra clutter will be a distraction.
It is helpful to organize a presentation into these three buckets:
| | | |
| --- | --- | --- |
| Measure | Assess | Invest |
| Describe current state, identify missed savings and other risks to the company | Draw conclusions based on facts, define timelines, identify needed resources and calculate the return on investment (ROI) from funding various projects | Present the business case and ask for executive approval to stop losing money everywhere the ROI meets the company's metrics |
Perform
Imagine casting a movie and seeking someone to play the role of a visionary, rising through the ranks to single-handedly change their company from an average industry performer to a global powerhouse.
How would the actor dress for the performance?
How would he or she sound?
How confident would the actor appear in executive meetings presenting a vision of the future?
In movies and theater, actors "become the character" by studying and then performing how "real" people dress, sound and behave in certain circumstances.
This practice can be used to deliver exceptional executive presentations. Read about and learn from admirable executives and practice performing how they might perform – invest emotionally in the performance.
It is important to remember that when asking an executive to listen to a business case and authorize action, one has to perform like a leader worth believing in and following. When taking an important message to company executives, be sure to define the current state with real-life examples, provide a clear vision of the desired outcome, describe persuasively what is needed to get from here to there, and give the performance of a lifetime.
About the Author: Matt Gersper, founder and president of Global Data Mining and co-owner of CUSTOMS Info, has over 20 years of experience optimizing processes and helping customers turn unorganized data into information that managers and executives can leverage to improve performance. He can be reached at mattgersper@gdmllc.com. More information on Global Data Mining at www.gdmllc.com.