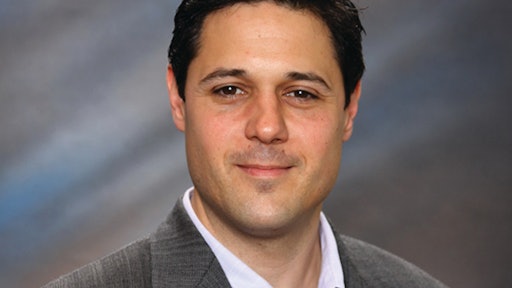 For the next three weeks, the eyes of 32 competing nations are going to be glued to their television screens as the battle for the World Cup continues. For fans, preparation is required: Match dates are added to calendars and viewing parties are organized for key match days. But for manufacturers, retailers and suppliers, preparation has already been well under way for months.
Accurately Planning for the Brief Window of Opportunity
Electronic retailers promote the latest widescreen television for an enhanced World Cup viewing experience and tempt fans to splurge. Popular game-day party snacks and beverages expect an upsurge in sales and official FIFA gear is sold everywhere. However, making this a possibility requires an extremely focused supply chain and a well-coordinated plan of attack. The last thing retailers want is to run out of Team USA shirts in the quarterfinals. Goods need to be available to consumers in the right place, at the right time and in the right quantity.
Big sporting events goods, such as the World Cup, Super Bowl or the Olympics, are handled just like seasonal goods. Suppliers and retailers have had to precisely manage forecasting and inventory to ensure they meet demand smoothly and profitably. They try accurately predicting product lines that may see an increase in popularity and by what degree to ensure the right goods are in stores in advance of the first game kickoff.
The forecasting game is a difficult one. Goods arriving at retailers too soon risk incurring expensive storage costs, and the goods certainly can't arrive in stores too late or they miss the window of opportunity. And there's no way of predicting that an underdog comes out of nowhere and becomes the Cinderella story of the tournament, resulting in demand spikes for specific team merchandise.
Supply Chain Agility to Meet Fan Fickleness
If demand exceeds the forecast, retailers and suppliers need to quickly adapt their strategy. This can only happen with the use of exceptional measurement and monitoring tools, so that all trading partners know how far along products are in the supply chain, and how quickly alterations can be made to increase production or divert deliveries.
Then, of course, there is the unforeseen demand. What if people get behind an unexpected success story, like that of Cameroon in 1990 when the African nation reached the quarterfinals, winning fans along the way? How do retailers and suppliers meet variability in demand if a certain player becomes the hero of the moment, and everyone wants to wear the brands he wears and his jersey? According to Fanatics.com, there has been more U.S. soccer apparel sold on the website in the first five days of the 2014 World Cup than during the entire 2010 event, and merchandise of U.S. team captain Clint Dempsey, who scored one of the fastest goals in World Cup history in the match against Ghana, is flying off the shelves.
With any global event, new trends may start unexpectedly, burn brightly and then perhaps fade away just as quickly. Successful retailers and suppliers can handle these volatile swings in demand not only by maintaining inventory, but also by scaling up to meet demand and capitalize on the sudden opportunity. Businesses certainly don't want to be remembered as the brand that failed to deliver.
Collaborating for Success
By operating supply chain communities as a network, retailers and suppliers can collaborate across the length and breadth of the supply chain, and share a single version of truth. This allows for better information management and sharing—necessary to be responsive and agile. The level of marketing spend businesses allocate to profit from the huge commercial opportunity of the World Cup can be better supported by efficient, adaptable supply and delivery. This all starts with tighter collaboration between retailers and their trading partners.