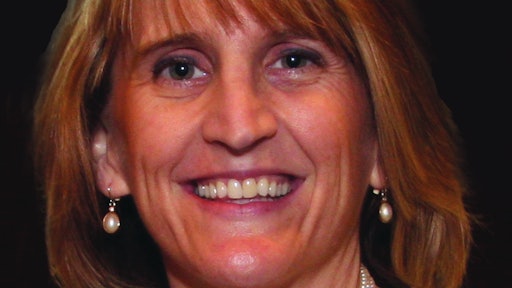 Even during the best of times, manufacturers strive to build and maintain the most responsive supply chains possible. Achieving that objective in today's challenging global economy is imperative, with budgets under fire, consumer confidence shattered, and companies struggling to stay in the black.
Why is supply chain responsiveness so important? Because it enables manufacturers to:
Reduce risk (better supplier performance keeps costs and schedules in-line; underperforming suppliers can be identified and managed).
Improve fulfillment of customer requirements (on-time, on-budget delivery of quality components helps ensure manufacturers meet their customer commitments).
Scale for growth (the supply chain becomes a well-oiled machine that allows the manufacturer to aggressively and confidently pursue new business opportunities).
Typically, an organization focuses on the following factors to build a responsive supply chain:
Business Process Definition – Identifying, capturing and automating business processes that span all manufacturer/supplier interactions delivers the consistent execution, certainty and operating efficiencies that in turn promote improved responsiveness throughout the supply chain.
Situational Awareness – Access to accurate, comprehensive data, both current and historical, is mandatory to properly assess each unique operating scenario as it unfolds and to respond accordingly. Hierarchical, dashboard-style displays prevent information overload and funnel the most pertinent content for consideration, allowing manufacturers to fine-tune their actions based on the specific situation at hand.
Exception Management – Business processes, such as procure-to-pay, define not only the transactions that must take place between manufacturers and suppliers, but the rules governing them. One such rule, for example, might be that a supplier must respond within 48 hours to a purchase order issued by a buyer. If that rule is violated, the buyer should be notified immediately, but no update is necessary if the supplier responds in a timely fashion. Managing by exception limits the flow of status information and allows all parties to focus on just those interactions that require attention so they can be resolved promptly.
Performance Management – Supply chain responsiveness rises when manufacturers and suppliers are on the same page with respect to how performance will be evaluated, as well as when those assessments are conducted consistently and regularly. Doing so requires business intelligence and analytics capabilities that allow for the examination of data in near real time and over the course of time. As a consequence, manufacturers can confirm performance metrics compliance for the current job and for the long-haul.
But how can manufacturers maximize the responsiveness of their supply chains? The most common approach is to focus on speed. The logic is that speed equals responsiveness. As a result, manufacturers look to be faster with regard to:
Finding and vetting suppliers that can be counted on in the short run and the long run.
Executing critical business processes such as planning and procure-to-pay.
Communicating changes to schedules, inventory requirements and other variables that affect production.
Identifying, isolating and correcting problems conclusively.
What's overlooked is that all the speed in the world means nothing in the absence of direction. Direction harnesses speed, producing velocity. So manufacturers seeking true supply chain responsiveness must shift their emphasis from speed to velocity.
Speed and direction are equal contributors to velocity. With respect to speed, transactions with suppliers can be completed faster in closed-loop system environments where:
All parties are leveraging technology. Next-generation solutions encourage automation that minimizes reliance on manual interactions, spreadsheets and printing/faxing – all of which inhibit speed.
Everyone uses the same tools. Heterogeneous architectures require complex integrations and/or information re-entry that place a drag on performance and open the door to the introduction of miscommunications and errors.
Information is available in near real time. Latency not only causes delay, it also can lead to extended periods of supply chain underperformance and/or poor decision-making based on outdated information.
Direction provides the intelligence that manufacturers need to maximize supply chain responsiveness:
Can suppliers firmly commit to demand (including schedule, cost and quantity)?
What's the status of shipments, and how quickly can buyers be notified of late or missing shipments?
How can any exceptions be identified and resolved as expeditiously as possible?
From the supplier's perspective, responsiveness hinges on knowing directional information such as:
What is the manufacturer's demand profile?
Are there any changes to agreed-upon commitments and if so, what are they?
Have previously shipped goods been received and when?
When will payment arrive, and will the invoice be paid in full?
What are the manufacturer's evaluation/scoring criteria for its suppliers?
Manufacturers in the aerospace and defense industry are improving the responsiveness of their supply chains – and reaping the benefits – by shifting their gaze from speed to velocity. A few examples, each emphasizing a different business process, illustrate the point.
Planning/Forecasting
At Raytheon Company, each of the corporation's six business units had its own material requirement planning (MRP) process for conducting forecasting activities with suppliers, which led to the deployment of nine MRP systems across the enterprise. These inconsistencies meant systems integration with suppliers was nearly impossible; thus, the operating environment relied heavily on manual intervention. Purchase order interactions had to be faxed and rekeyed into MRP and supplier systems; schedule modifications had to be communicated by phone, fax or e-mail; and buyers were constantly engaged in place-and-chase follow-up to confirm the timely delivery of the anticipated quantities of goods.
Then Raytheon changed its approach. The company committed to a next-generation supply chain management platform that encapsulated a single, consistent, collaborative MRP process for all business units. As each business unit migrated to the new solution, it was able to automate its interactions with suppliers, evaluate supplier performance against forecasts, and manage issues by exception. The result? Each business unit was able to reposition 12-15 full-time equivalents from process administration to higher-value tasks, on-time delivery of goods rose by at least 10 percent, and the economies of scale across business units were on track to produce savings of up to $3 million per year.
Procure-to-pay
BAE Systems faced similar challenges with its procure-to-pay process, initiated with the creation of a purchase order and completed when a supplier was paid for goods or services. The process varied across business units, each of which had its own back-office systems. On the front end of the process, purchase order negotiations relied on intensive manual interaction, from printing and faxing forms to entering data by hand – often outside of the system of record. In one business unit, the average time between purchase order generation and acceptance by all parties was 50 days. On the back end of the process, validation of incoming invoices and execution of three-way matching between invoices and corresponding purchase orders and receipt of goods notices also required human intervention, which further limited supply chain responsiveness.
Like Raytheon, BAE Systems made the move to a next-generation supply chain management platform that enabled the creation and enforcement of a consistent procure-to-pay process within a single system of record. Process automation and management by exception enabled business units using the new solution to improve the visibility and productivity amongst all parties and identify and address potential problems before they caused significant disruption and impact. Consequently, process cycle times and associated operating expenditures were slashed, with purchase order negotiations completed more quickly and collaboratively, and supplier payments issued with even greater speed and reliability.
Logistics/Receiving
One of the world's largest global aerospace and defense firms had taken the first step to improving supply chain responsiveness by deploying a next-generation supply chain management platform that facilitated interactions between buyers and suppliers for purchase order negotiation and processing. However, the company's legacy logistics and receiving process information flows didn't enforce tight coordination between purchase orders and shipped goods. As a result, the shipping labels on incoming packages often had the wrong purchase order number, or the wrong type or volume of materials arrived when compared against the agreed-upon purchase order. In addition, shipping labels relied on a nine-block barcode that had to be scanned by hand, which took time to complete and increased the odds of scanning errors. The cumulative effect? Packages often got stuck at the receiving dock, keeping them from reaching their intended point of consumption.
The solution? Expand the role of the supply chain management platform to include a streamlined logistics and receiving process. Under the modified process, suppliers used the platform to create advanced shipping notices that were tied to purchase orders and announced what the supplier intended to ship. With the advanced shipping notices – which contained all the information in the nine-block barcode and more – any mismatches, inconsistencies or errors were identified and corrected prior to shipping. Shipping labels only required a single "license plate" barcode that matched the previously transmitted advanced shipping notice, which saved the company thousands of hours per month in receiving processing time. Most significantly, packages arrived at their ultimate destinations more rapidly and reliably, reducing cycle times and enabling suppliers to get paid sooner.
As these examples demonstrate, the real gains in supply chain responsiveness are achieved not solely by moving more quickly, but by injecting intelligence into the equation. The combination of speed and direction – velocity – is the key to creating the most responsive supply chain possible. Best of all, solutions that combine business process definition, situational awareness, exception management and performance management with the acceleration of velocity are self-fulfilling. Improved responsiveness allows manufacturers and their suppliers to communicate and collaborate more effectively, which in turn leads to even greater gains in supply chain health and responsiveness.
About the Author:
Nicole D. Gillen
Nicole D. Gillen is senior director for corporate marketing with Exostar.
www.exostar.com