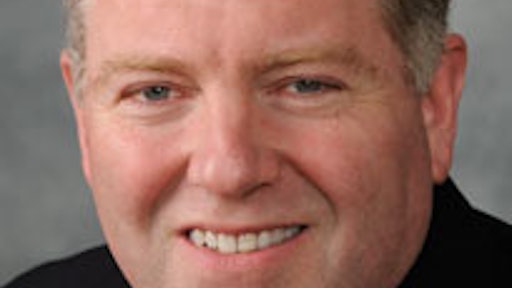 Fear and uncertainty from years of global economic turmoil have driven consumers to search for new ways to save money. Consumers switched brands, trading to store brands and cheaper labels to decrease expenses. Manufacturers were ill-prepared to predict the shift in consumer spending patterns and struggled to understand the changing consumer behavior.
In response, manufacturers are increasingly looking to become more demand-driven by implementing systems to automatically sense and respond to changes in demand. Demand sensing provides a structured approach to analyze the mass of data and convert it into actionable information to make better business decisions. It starts with demand signals from within the manufacturer's own network. Systems process these data every day to provide a current view of demand across the supply chain, and companies use the information to react by making changes to replenishment and deployment schedules. Leaders in demand sensing take it further and include retailer data (such as point of sale and vendor management inventory) in the analysis to further improve forecast accuracy.
Studies have shown that companies with demand sensing reacted to the recent economic downturn five times faster than those without, giving these leaders a four- to six-month advantage over competitors to adjust replenishment plans and avoid ballooning inventory levels. At the same time, companies with products that thrive during economic downturns were able to sense the upturn in business and respond in time to meet service levels. Some consumer products companies responded with cheaper versions of products to fend off store brands and low-price competitors, therefore creating more choices for consumers who were brand-loyal but searching for ways to save. With early summer sales disappointing, retailers initiated a large series of sales and promotions. Examples include Sears' implementation of a "Christmas in July" string of sales and Staples advancing their back-to-school sales to the summer.
The future of demand planning is clear — consumer products companies need to find ways to get closer to consumers and become more demand-driven. This involves three immediate steps: Companies need to gather and analyze data about consumer spending on a daily basis; create an actionable response to react to changes in demand; and publish results to product supply systems. Analyzing data about a surge in demand that will occur on October 15 is not helpful if planners don't discover that fact until October 14. There is not enough time in the planning horizon to do anything to make a difference.
For example, from May 1 to September 14, 2010, more than 1,600 reported cases of Salmonella enteritidis infections were associated with contaminated shell eggs. Manufacturers of egg substitutes that employed demand-driven planning were immediately aware of how this recall impacted demand for their egg products. These companies could provide the right amount of product to meet the shift in consumer demand. Manufacturers without insight into current demand could not immediately sense how demand had changed and were forced to guess how this latest outbreak would impact sales, possibly misreading the market completely. As this example showed, the degree to which companies implement demand-driven technology into their existing demand planning strategy will dictate their future success.
Related Story