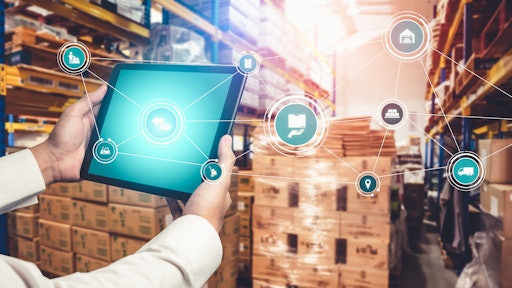 Blue Planet Studio AdobeStock_450740420
Coupa Software announced Supply Chain Collaboration, a new solution designed to improve supply assurance and business continuity.
"Ensuring supply chain continuity is a top priority for businesses everywhere. We heard from companies around the globe that existing market solutions for supply chain collaboration were falling down. Forcing companies to resort to spreadsheets and emails to track critical supply that would keep factories running and retail stores operating," says Raja Hammoud, EVP of products at Coupa. "Those days are over. Coupa Supply Chain Collaboration was co-innovated with the world's leading supply chain companies to deliver modern, consumerized experiences and effortless collaboration between businesses and all their trading partners."
Key takeaways:
Coupa's

Supply Chain Collaboration empowers companies to avoid risk while driving profitability, increasing agility, and improving communication between buyers and suppliers.
This new solution creates better collaboration between teams and suppliers and provides the ability to quickly assess sourcing alternatives and balance trade-offs ranging from changes to delivery dates to item quantity.

Coupa's

new Supply Chain Collaboration Suite will help businesses with purchasing, forecasting, inventory, and quality control as the suite expands.
Key benefits include streamlined communication; intuitive, unified approach; improved working capital; and increased agility.