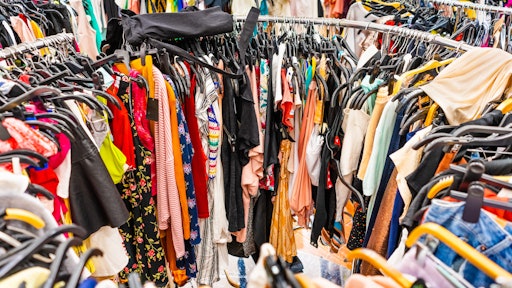 Sundry Photography AdobeStock_320444308
More than two-thirds (68%) of retailers plan to increase retail technology spending in the next several years, with close to 30% planning to increase spending by 10%, according to a new study conducted by Coresight Research and commissioned by VMware Inc.
"To meet an unprecedented need to provide customers with ecommerce capabilities, at the onset of the pandemic, retailers doubled down on their ecommerce infrastructure," says Deborah Weinswig, CEO and founder of Coresight Research. "As we move into a new multichannel norm, a combination of diverse challenges from inflation and increased costs to shortages of skilled labor, are causing retailers to diversify their both online and offline tech investments, to remain profitable."
From Accesswire:
More than 85% of respondents reported they are currently deploying or plan to implement at least one emerging technology in the near term.
According to the survey, U.S. retailers indicated security and safety as the most significant potential pain point impacting net revenue.
Challenges ranging from retail crime, such as e-commerce returns fraud and shoplifting-driven shrinkage, to cybersecurity breaches threatening retailer supply chains and data clearly remain acute challenges for retailers.
More than 50% of retailers surveyed currently use RFID/smart tags for tracking. Other top technologies include digital video for loss prevention.
Overall, supply chain visibility/management is perceived to have the biggest impact on revenue and was most often ranked in the top spot (tied with price optimization for top spot).
Price optimization has also emerged as a major challenge affecting retailer revenue.
24% of retailers ranked operational efficiency, including energy and inventory monitoring/management as top priority.
The top ranked pain point on average was energy monitoring. The second and third ranked pain points entail automated inventory monitoring and store manager dashboards, respectively.
"Tech-enabled solutions provide increased transparency, visibility and enhanced security to help retailers operate in more agile and sustainable ways, maintain a competitive advantage and drive sales in challenging and changing environments," says Ed Durbin, senior director of retail industry solutions at VMware. "In this environment, we're seeing retailers rethink solutions and shift investment priorities from next-generation technologies to solutions that focus on data and asset protection, online and in-store customer engagement and long-term sustainability."