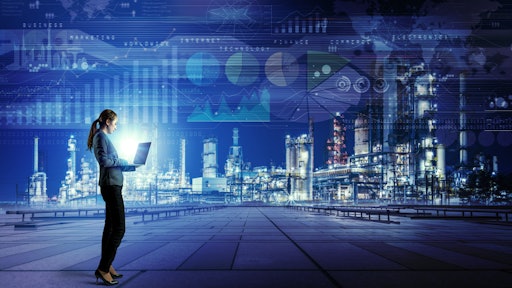 AdobeStock_182350781
In 2020 the United States Business Logistics Costs (USBLC) dropped 4% to $1.56 trillion, indicating that the Coronavirus disease (COVID-19) pandemic forced supply chains to continuously adapt. This according to a new report published by the Council of Supply Chain Management Professionals (CSCMP), Kearney and Penske Logistics.
"This highly anticipated report contains the data and insights that will help our members achieve successful results for their organizations and prepare them for the business demands ahead. Supply chain management professionals continue to lead efforts in adapting, innovating, and managing through this period of unprecedented disruption," says Mark Baxa, president and CEO of CSCMP.
"Logisticians came off the ropes of a bruising 2020 with a new appreciation that while resilience from the capabilities they had built got them through the main disruptive rounds of the pandemic, 2021 is confirming that the ability to change plans and execute under adversity has risen to be the top priority," adds Michael Zimmerman, partner at Kearney.
"Resiliency, innovation, technology and close collaboration with shippers have all been essential to weathering the rapidly changing market demands up and down the supply chain. We see this continuing as supply chains reset and adjust to a new normal as consumer preferences and expectations have reshaped the future of the supply chain during the pandemic," says Andy Moses, SVP of sales and solutions, Penske Logistics.
From PR Newswire:
The K-shaped recovery of 2021 reflects changed consumer habits.

The control tower concept is taking on an added importance.

Sustainability efforts by the transportation sector are increasing.