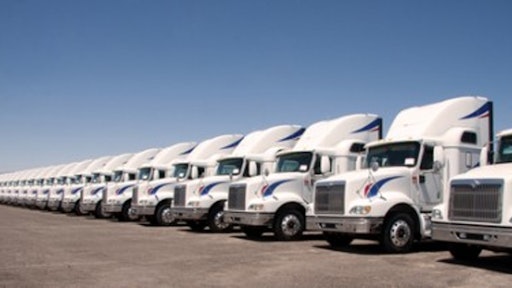 Getty Images
Customer demand across every category skyrocketed over the COVID-19 pandemic, peaking in early 2022. Since then, international conflicts suspended deliveries of goods, bumped up fuel prices and left companies—that had previously bought new assets and supplies to meet the soaring demand—with too many assets and not enough sales.
Although predicting the next natural disaster, global disruption or recession can be challenging; we can prepare for the possibility.
Scenario planning is the process of analyzing and evaluating past events and trends, predicting potential future scenarios based on them and considering plausible alternative outcomes. Building "what-if" scenarios with digital twins and similar technologies help logistics professionals test multiple strategies virtually. When data teams continuously monitor past and current data, they can identify patterns and similarities that help predict potential disruptions and behavior ahead of time.
Here's how scenario planning can keep shipping companies sailing through a recession.
What are digital twins?
Digital twins are virtual representations of physical assets, systems or processes. While their static versions—or simulations—portray an entity or system at a specific moment, dynamic twins are linked to the physical entity that they represent to accurately depict the state in real or near-real time.
The global digital twin market is expected to reach a value of $96.32 billion at a CAGR of 40.5% over the forecast period 2022–2028. Their use in logistics covers all but is not limited to forecasting assets' capabilities under specific conditions, training staff on operating systems and predicting how a change will affect a real-world entity.
Logistics companies can recreate everything. From planning shipments to optimizing warehouse space to forecasting how assets perform under different conditions and when the next maintenance activity is required. Supply chain twins can also improve collaboration across operations and distribution departments and ensure everyone is on the same page as they can visualize their impact on the other.
Take advantage of cheaper spot rates
For shipping providers, the ability to concurrently run simulations for different "what-if" scenarios enables them to asses multiple ports, potential shipments and staff availability in certain situations.
Take the port of Los Angeles, for example. For the past two years, it has been consistently choker blocked—and plenty of time is wasted waiting to offload goods. However, by May, container bookings had dropped by 36%, resulting in cheaper spot rates and more space to dock up.
Although customer demand has taken a dip, shipping companies that have foreseen these potential scenarios can take advantage of less congestion and cheaper spot rates by moving products nearer to the future customer. This way, when demand picks up, their products are already on land in warehouses, ready to go—avoiding lengthy delays in busy ports.
Scenario planning helps shipping companies plan for various situations, while demand forecasting means you can predict which scenario is more likely to happen. AI platforms that analyze historical and real-time data—everything from customer needs to port availability to journey time—can evaluate past situations and current patterns to predict the likelihood of future events.
Balance warehouse location with truck availability
With existing inventory largely unaffordable for today's inflation-hit consumers, warehouse space is in demand. Yet, the trucking industry continues to weaken. In June, the national spot index 7-day rolling average dropped 11 cents per mile in what's usually the hottest month for freight. Nevertheless, savvy retailers can increase deliveries and give carriers their pricing power back.
Back to the Port of Los Angeles. The surrounding city of residents limits the possibility to expand, bumping up rental prices for nearby warehouse space. With scenario planning, shipping companies can weigh up potential trucking capacity alongside real-time warehouse costs and demand. This way, they can select the optimal scenario and deliver goods to cheaper warehouses in the next town for more extended storage periods.
Balancing the expenses between warehouses in high-demand locations versus petrol costs to deliver items to better value spots further out can save trucking companies extensive costs in times of financial slump.
Optimize downtime with maintenance checks
When business is slow, it's an excellent time to fix up your assets. Trucking companies can use the digital twin scenario planning to schedule maintenance requirements too.
Still, there are certain situations where older assets can run more efficiently. Look at tires, for instance. The thick tread of a brand new wheel increases road friction and uses more gas to reach destinations. However, if the tread is too thin, this is a hazard for workers. Digital twins are ideal for testing dangerous scenarios or assessing risk without causing a serious impact. This helps logistics teams keep costs low in times of economic uncertainty while protecting the safety of their drivers.
Collecting sensor information, running simulations, and monitoring assets' durability over time helps logistics professionals understand timings for essential works to vehicles. When configuration data is kept up-to-date, teams can identify the effects of subtle differences between trucks and servicing, and the associated costs and performance.
Digital twin scenario planning provides the foundation for developing suitable processes in crises. And with continuous data input, logistics leaders can even optimize forecasting. Running simulations in real-time, with current data, takes logistics teams from better planning to more accurate decision-making, reduced delays and increased uptime of critical assets. It's the ability to play out multiple potential outcomes at once that helps logistics professionals to keep costs low, manage their time efficiently and be ready for the next hurdle that comes their way.

--