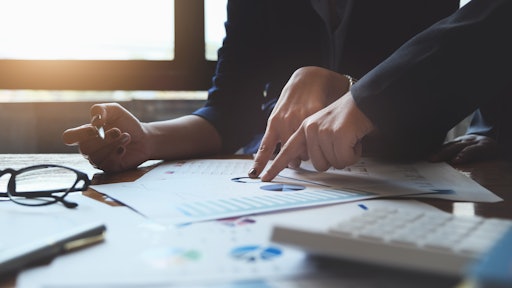 Jirapong/stock.adobe.com
Invoice fraud is increasing, according to the Medius Financial Professional Census, and U.S. companies are losing an average of $300,000 per business annually. Even more shocking is the fact that 25% of finance professionals are unaware or unable to even estimate the cost of invoice fraud to their business. This lack of visibility is likely due to the messy paper trails that continue to plague the invoice process.
"Invoice fraud is on the rise, while global supply chains are becoming more complex. Finance and AP teams face numerous challenges in an increasingly complex business environment." Jim Lucier, CEO at Medius, says "They need technology to move from automation to elimination – eliminating the invoice, fraud, and wasted time on needless manual tasks. As a technology provider, we still have work to do to help them solve these challenges and we're 100% focused on doing just that."
From Cision:
Finance teams are spotting one invoice fraud attack every single month and that doesn't include the fraud that slips under the radar. Nearly half say that both finance and IT are responsible for preventing and reducing invoice fraud.
Nearly 18% of procurement and finance teams say they do not work together at all. Respondents also say this disconnect results in lack of transparency when it comes to business priorities (48%), increased costs to the business (36%) and mistakes due to siloes working (31%).
Finance teams are falling behind on payments, with 32% saying that paying invoices on time remains the biggest challenge for their company. Only 1% say invoices are paid on time, 100% of the time and only 8% are paid on time, 50% of the time.
Nearly a quarter of respondents (24%) say that their software is inflexible and difficult to modify to unique business needs and 22% say that their software is very outdated and requires many manual actions.