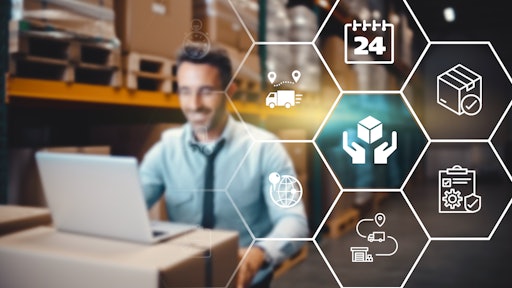 Generative ART AdobeStock_618444171
Unisys unveiled Unisys Logistics Optimization, a new quantum-powered solution designed to help organizations solve complex logistics optimization challenges in seconds. Populated with industry-specific insights, the solution leverages a combination of quantum computing, advanced analytics and artificial intelligence (AI) to drive business outcomes.
"Containing logistics costs is mission critical, and companies are seeking solutions that will meet that important need," says Chris Arrasmith, SVP, enterprise computing solutions at Unisys. "We have built true operational foresight by integrating advanced analytics, reinforced machine learning, and the best of classical and new quantum computing architectures, enabling us to drive value in near real-time for clients."
Key takeaways:
Unisys

Logistics Optimization uses pre-trained models to generate answers to complex queries in seconds. The solution provides logistics companies, such as air cargo carriers, with an optimal plan for packing, storing and routing shipments across multiple vehicles more efficiently and cost-effectively.

Unisys

Logistics Optimization does not require any additional data training to begin deployment, and does not upend existing IT infrastructure or operations, providing immediate and ongoing value to clients as its accuracy self-improves over time through daily use, so it is never out of date.

Unisys

Logistics Optimization is built for air cargo, ground handlers and freight forwarders and is designed to help logistics companies optimize capacity, inventory and routing.