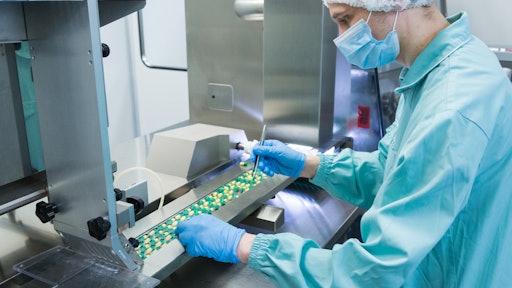 Ivan Traimak - Adobe Stock - Pharma lab
E2open is partnering with Vizient to develop a new platform to increase trust, transparency and predictability for its member healthy systems. E2open is committed to providing collaborative planning and execution techniques that enable responsiveness to uncertain demand.
Once the platform is fully launched in early 2022, the new technology will give members and suppliers participating in the resilience network platform secure, permission-based access for visibility into the geographical location of major manufacturing and distribution, real-time logistics visibility of shipments from the supplier to the health system, awareness of perpetual inventory status by location across vendors, forecast and consumption insights to predict usage and reduce impact of demand surges.
E2open and Vizient entered into a strategic relationship to facilitate the rapid development of a cloud-based, multi-party collaboration platform that enables end-to-end visibility between participating healthcare providers, distributors and suppliers.
The platform will enable timely insights into forecast, inventory availability, transportation, and consumption of goods with proactive management alerts for disruptions and imbalances to improve availability of healthcare products.
Supply chain leaders at the forefront of driving innovation in health care at Vizient member health systems and supplier organizations are participating as early-adopters to provide insight into the development of the technology.
"We are very excited to partner with Vizient to bring a new level of transparency and predictability to the healthcare supply chain," said Michael Farlekas, president and CEO at E2open. "Our forecast collaboration tools will proactively align supply with demand and mitigate imbalances for supplies for participating health systems and suppliers to improve overall supply chain performance."