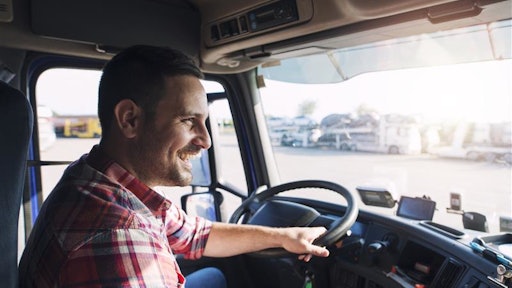 littlewolf1989/Adobe Stock
TruckLabs' new product, TripDynamics, focuses on driver engagement for fleets to increase driver engagement, real-time feedback and miles-per-gallon performance measurement through gamification. The company aims to drive employee retention, making drivers enjoy their jobs further while increasing performance and satisfaction. TruckLabs cites that the two main issues of the trucking industry is attracting and retaining talent throughout the prolonged driver shortage and that the gamification element of the software is meant to combat that.
Per Businesswire:
Today's driver miles-per-gallon performance measurement approaches lack comprehensiveness, and do not account for variables like weather, traffic, terrain, and other driving conditions. Current methods provide periodic feedback each week or month, after routes are completed. TripDynamics uses the power of telematics, machine learning, and cloud computing to bridge these gaps, creating a fair and competitive means of measuring fuel efficiency associated with driver behaviors.

By categorizing driver performance by load type, equipment type, route-segment, and direction, drivers can not only see what their own past-best performance has been under the same conditions, but also what their peers have accomplished under those same conditions. Driver performance is then ranked, segment by segment and run by run, to show how their performance is improving both against their own past performance and that of their peers.