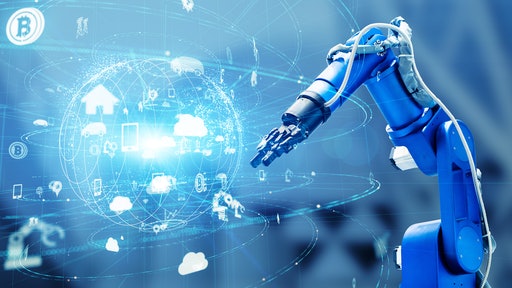 Getty Images
Augmented reality (AR)-powered smart glasses and handheld devices with enhanced capabilities as well as autonomous, collaborative and mobile robots are becoming the fastest-growing warehousing solution, projected to exceed $51 billion by 2030, according to ABI Research.
"Mobile robots are at the heart of the warehouse robotics market and account for most shipments and revenue. These robots, made up of autonomous guided vehicles (AGVs) and autonomous mobile robots (AMRs), are being used to move goods within the warehouse and being integrated within wider automated or manual workflows," says Adhish Luitel, industry analyst, supply chain management and logistics at ABI Research. "In addition to robots, warehouse operators should be seeking to combine the value of multiple solutions across the fulfillment workflow to achieve desired results. There is also a need for operators to look beyond productivity and assess how technologies affect worker satisfaction and safety, worker comfort, energy consumption, distance traveled and error rates."
From ABI Research:
Robotics has moved from the early exploration phase to a more mature market where early adopters are benefitting from live implementations of fully capable technical solutions.

Successful deployment of various automation and vision-based solutions in day-to-day operations provides enhanced key performance metrics such as shorter dock-to-stock cycles and improved inventory accuracy.