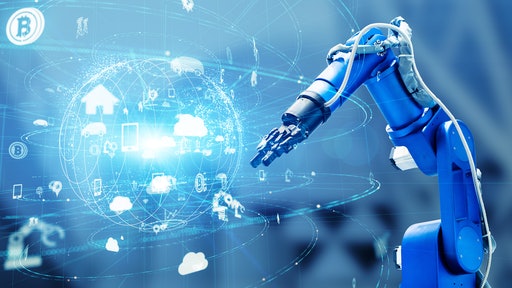 Getty Images
The Coronavirus disease (COVID-19) massively disrupted supply chains thanks to panic buying, e-commerce spending frenzies and virus outbreaks that brought many manufacturing and fulfillment centers to a screeching halt. And, supply chain disruption is not going away anytime soon, but will exist long past COVID-19.
Part of the issue is that e-commerce will continue to accelerate, consumers will become more demanding and suppliers will be working to keep pace. According to a report from eMarketer, retail e-commerce sales in the United States will increase by 13.7% to $908.73 billion in 2021 alone. And, in a competitive e-commerce marketplace, the retailers that lead will be those that can offer the greatest variety, excellent customer service, easy returns and the speediest delivery.
Adding to the supply chain challenges is a labor shortage, which was growing before the pandemic, but accelerated because of it, as shift workers were sidelined and are now selecting the best job options among a growing job pool. Manufacturers and fulfillment centers now compete to attract the best job candidates with better perks, salaries, work experiences and other incentives. In fact, 57% of respondents to a Zebra Technologies/BizTechInsights survey say their biggest challenge is ensuring that workers have the right tech tools to operate efficiently and accurately.
The automated warehouse currently can't go it alone
From real-time location systems (RTLS) to robots, drones and augmented and virtual reality (AR/VR), technology innovation in warehouse operations is soaring and playing a major role in helping companies ramp up productivity, efficiency and worker satisfaction. To see how technology is taking over the warehouse, you need look no further than online marketplaces employing warehouse bots, which help take product totes off shelves at different heights using its robotic arm to deliver them to warehouse employees on the floor.
Yet, for some companies, even with their warehouses, sorting centers and delivery stations, only a fraction of the overall labor is performed by robots.
Despite all of the automation, human workers across most companies still remain the most essential productivity tool. Workers, armed with data capture readers, laptops, printers and in some case, plain old pen and clipboard, are receiving shipments, picking and packing items, managing inventory and collecting vast amount of data that keep operations running smoothly.
Challenges of the human warehouse worker
As the essential workers in the warehouse, humans will continue to play a major role, yet their jobs are not without safety hazards. In fulfillment centers that can be close to 800,000 square feet in size, a warehouse worker often can walk upwards of 12 miles in a single shift. With that much movement and traffic coming from forklifts and other equipment, the possibilities of accidents are high. In addition, that much processing, picking, packing, shipping, craning or kneeling to reach barcodes can take a physical toll on workers.
In addition to safety challenges, there are productivity busters in the warehouse. Often, barcode labels can be missing or illegible, which can require a trip to the printer, which can then cause the foot-traffic hazards aforementioned, but also cut into valuable time in the race to meet 1-day order fulfillment.
Another time waster comes from the power required to operate scanners, laptops and other devices on the warehouse floor. Since most of it involves battery, which must be swapped out every few hours, workers once again must make a trip across the warehouse floor to recharge them. In addition, the batteries themselves can cause safety risk when they're made of flammable materials.
Yet, since human workers will continue to be the stars of the warehouse augmented by technology, what can be done to ensure that they are safe, productive and working efficiently? Consider the following five best practices:
Streamline workflow. It's important to enable workers to process, pick, pack and ship multiple orders in fewer steps. Consider the location of items, as well as essential tools, such as battery chargers, printers and packaging materials and make sure that they are centralized and out of harm's way as much as possible.
Reduce walk-through traffic. When workers need to walk between fixed stations to perform tasks they can become distracted, interfere with forklifts and requires more steps across work zones. By bringing the tools of their trade to the point of task, instead of making them go to the tools, can minimize those steps for greater safety and less downtime.
Consider the data collection tools carefully. Based on the setup and scale of the warehouse, it's important to offer a variety of data collection tools – from handheld barcode scanners to RFID readers, which can come in a variety of options, such as handheld models, fixed tunnels and gates, as well as forklift or tunnel-reading devices. In some cases, companies need to perform fast-paced reading down aisles with a solution that is faster than a handheld but more nimble than a forklift.
Choose power wisely. Since dead batteries can cause serious delays in productivity and batteries containing specific materials can be dangerous, it's important to choose batteries carefully. Today's advanced lithium batteries can operate for an entire shift based on smart technology. Yet, since some battery systems made with metal oxides like lithium cobalt can be extremely combustible; select those without it.
Provide the right workstation for the job. Since workers often require a scanner, laptop, printer and other devices as they traverse the warehouse floor, it's important they're offered a mobilized cart that is ergonomically designed to easily move to the task at hand to minimize steps, provide full-shift power and can minimize body fatigue and increase productivity.
In addition, as has been experienced during COVID-19, by giving employees their own mobile workstations, they don't have to share equipment and technology with other employees, which lessens the risk of spreading germs and keeps a distance of 6 feet between workers.
There will come a day when warehouses and fulfillment centers will be predominately automated. Yet, processes and robots work best when there are no problems, and there are always some problems that require human logic and ingenuity in the warehouse. Ultimately, humans will always be manning the ship. It's important to invest in the tools, technologies and processes that make their jobs easier and safer.