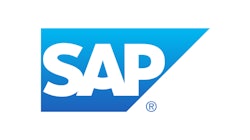 Munich, Germany—June 12, 2015—By bringing the convenience and reach of personal networks to the business world, Ariba, an SAP SE company, dramatically simplified the purchase of indirect goods and services. With the latest release of Ariba Sourcing, the company is now doing the same for direct materials. Through integration with SAP ECC, companies can leverage the power of the cloud-based applications delivered on the Ariba Network to manage direct materials sourcing with greater speed, efficiency and transparency than ever.
"At Ariba, we are committed to removing the complexity from business commerce and helping companies to run simple," said Sanish Mondkar, chief product officer, Ariba. "By providing direct integration with SAP and a greatly simplified user experience, we are enabling companies to manage sourcing of even the most complex categories with the same ease and efficiency used to manage indirect spend."
Closing the Loop
With the integration of Ariba Sourcing and SAP ECC, companies can enable a closed-loop process that allows them to more quickly respond to sourcing requests triggered by their enterprise resource planning (ERP) system and better manage their execution.
For instance, a request for quote generated within SAP can be automatically sent to Ariba. Procurement can view the request and determine what action to take, including creating a request for proposal (RFP) or running an auction, and send it back to the ERP system, either as a purchase order for one-time buys or as an outline agreement for long-term contracts. Through such alignment, companies can:
Streamline the process for demand-driven sourcing.
Reduce duplicate data entry.
Extend the strategic sourcing process to cover more of their spend.
Eliminate custom integration work.
Mastering the Data Challenge
Through bi-directional integration of vendor master data from SAP ERP and Ariba Sourcing, companies can solve the problem of keeping their data consistent and ensure they have the right vendor linked to each sourcing opportunity. And suppliers can quickly and easily update their information in a single location, ensuring their capabilities, certifications, ratings, etc. are always accurately reflected.
"For many companies, supplier data is inconsistent and stored in multiple systems, making it difficult to determine if the right things are being bought from the right suppliers at the right prices," said Andrew Bartolini, managing partner and chief research officer, Ardent Partners. "By synchronizing this data and managing it in a single location, procurement departments can access the knowledge they need to optimize sourcing decisions and improve compliance."
Simplifying Search
Leveraging a newly designed user interface and intuitive, consumer-like search capabilities, companies can quickly and easily search for and find the information they need to guide their sourcing projects. Searches entered from a single location are automatically performed across all projects, suppliers and associated documents. And results are returned in a matter of seconds on a single page in a Google-like list.
"Getting the right information in the right hands at the right time is critical to making optimal sourcing decisions," said Todd Kimpton, AVP Corporate Procurement, JM Family Enterprises, Inc. "The enhanced search capabilities embedded in Ariba Sourcing allow us to do this with greater speed and simplicity."
Companies in this article
Request More Information
Fill out the form below to request more information about
Sourcing Gets Simpler through Ariba