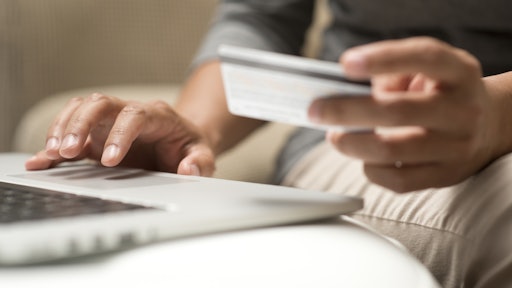 Newtown Square, PA—Oct. 21, 2015—SAP SE announced findings from its inaugural retail index and executive survey. The index, developed together with Oxford Economics, measures the performance of top retailers around the world. This analysis of market intelligence data, combined with survey insights collected from 120 senior retail executives, sheds new light on the current challenges and strategic goals of retailers. Retailers are under enormous pressure to adjust business strategies, both internal and customer-facing, to keep pace with rapidly evolving consumer demands. And most are not evolving fast enough.
The report identifies three key imperatives to retail growth:
Focus on an integrated digital strategy, as trend lines show that neither online nor in-store sales alone will sustain growth.
Improve the in-store experience because, while a focus for many years on the in-store experience paid off, retailers must continue to evolve and innovate to keep up with changing customer needs.
Create a comprehensive view of each customer, as only 37 percent of survey respondents currently utilize internal and external data, such as social media, to achieve a 360-degree view of their customers.
"To sustain growth and satisfy shoppers, retailers must improve the in-store experience, expand online and mobile interactions, and develop the operational strategies needed to integrate these elements into a seamless experience for customers," said Matt Laukaitis, senior vice president and general manager of retail North America, SAP Industries. "Retailers that fail to create this experience may find themselves struggling for loyalty."
A summary of the retail index and survey results, Reigniting Growth: Three Imperatives for Retail's Future, identifies the waning power of traditional retail growth strategies, such as store expansion. The conclusion is that retailers must seek new growth strategies, such as enhanced consumer experiences, both digitally and in the store.
Retailers are investing in the in-store experience, having hired more sales and sales-related staff between 2004 and 2014 (1). In fact, 97 percent of retailers surveyed cited in-store experience as a key area of focus over the next three years.
"Retailers are at an inflection point," said Edward Cone, deputy director of thought leadership, Oxford Economics. "Established methods of driving growth need to give way to newer approaches. But there are great opportunities for companies that meet their customers wherever they may be."
The retail index and executive survey is part of a global research effort to discover best practices and retail growth strategies for the future in the global economy. Oxford Economics, on behalf of SAP, surveyed more than 120 retail executives with headquarters in the following countries: Brazil, Canada, China, Germany, India, Mexico, Russia, the United Kingdom and the United States. The index tracks the top 100 global retailers of 2014, as identified by the National Retail Federation. The retail index is based on the averages of six key performance indicators (KPIs): total sales, same-store sales (indicators of volume growth), operating margin, turnover (indicators of profitability), online share (an indicator of new technology adoption) and employees per square foot (an indicator of customer experience for the subsectors hardlines, softlines, and food and drug; the overall index for the industry averages these three).