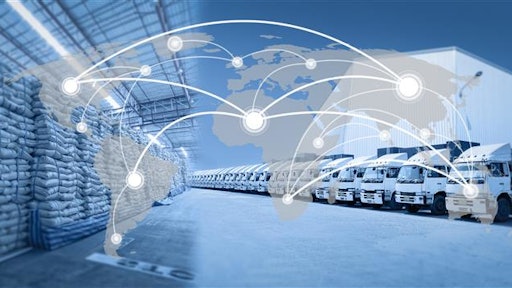 stock.adobe.com
4R Systems Inc. announced its new 4R Navigator service. Powered by Machine Learning and AI, 4R Navigator will aid retailers of all sizes to find actionable solutions related to assortment challenges, store clustering, promotions, and supply chain and vendor management. These solutions directly impact customer experience, and ultimately, supply chain profitability.
"While our existing suite of supply chain and analytics solutions already helps retailers improve profit, 4R Navigator offers a faster way to gain insights and benefits and is a way for retailers to find quick wins without the time commitment of an entire solution," said Marsha Shapiro, 4R's Senior Vice President, Operations. "This year has been a whirlwind of change with many new challenges for the retail industry. We are sensitive to that and want to do all we can to help retailers recover, gain, and keep market share," added Shapiro.
4R Navigator is made up of four unique solution offerings for retailers, which include: SKU Rationalization, Clustering Analysis, Promotion Effectiveness, and Supplier Health Check. All four solutions utilize Machine Learning and AI and are designed to help retailers solve challenges in key business areas. Each can be deployed in as little as 3-6 weeks for fast ROI.
SKU Rationalization examines every SKU in a category or assortment and evaluates each item's contribution to the store's bottom line. This is useful in identifying underperforming products while also simplifying purchasing decisions for consumers by limiting the number of products a consumer sees, either in-store or online, in a given category. Clustering Analysis offers a scientific approach to grouping or "clustering" similar stores in a chain to find the optimal type and number of store clusters, which ultimately helps retailers offer better, more targeted assortments and product mixes to their customers. Promotion Effectiveness analyzes historical data to find the best promotional strategies. Supplier Health Check helps analyze disruption in the supply chain, as well as the cause and impact of missed sales opportunities due to supply chain related issues.
4R's President and CEO, Mark Garland, added, "Each of the 4R Navigator services are designed to help retailers of any size improve in key areas. Larger retailers will benefit by gaining insights to quickly improve their bottom line, while small to mid-sized retailers gain access to what AI has to offer without the need for analysts, expensive hardware, or the resources of larger chains."