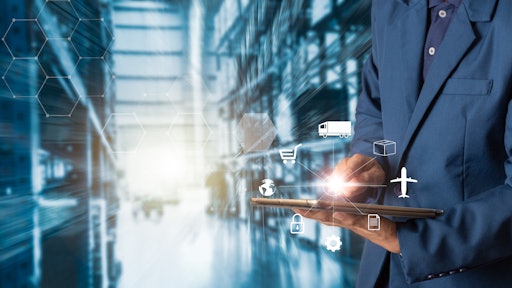 Getty Images
Syft and Four Points Technology announced a partnership that enables Four Points to represent the Syft Synergy decedent management and tracking solution on its NASA SEWP (Solutions for Enterprise-Wide Procurement) contract. Through the contract, all federal hospitals and health systems, including the Department of Defense and Veteran Affairs, can purchase the solution with pre-competed and fixed priced terms. Additional Syft solutions will soon be available via Four Points' SEWP contract including its supply chain management software, point-of-use technologies, and real-time perioperative data analytics.
Syft's decedent management and tracking software helps hospitals optimize and automate workflows to ensure seamless and compliant handling of deceased patients. Through automation and integration to existing hospital information systems such as the EHR, hospitals can quickly and compliantly adhere to city, state, federal, and facility-level requirements. Additionally, and of particular importance amidst the COVID-19 pandemic, the solution enables communicable disease tracking for deceased patients (such as for those with COVID-19), creating a safer environment for hospital staff and other patients.
According to the CDC, approximately 984,000 people die in U.S. hospitals each year. "Unfortunately, very few hospitals have strong decedent management policies in place," said Syft's Chief Commercial Officer, Brion Bailey. "Safe handling of deceased patients throughout the hospital to their final disposition is extremely complex and involves a long list of hospital and third-party stakeholders. Despite these complexities, most hospitals still use manual, inefficient workflows. This increases the risk of an error that could bring additional distress to deceased patients' families and result in a lawsuit." Bailey adds, "All deceased patients, including our nation's veteran heroes, deserve to be handled securely and compassionately. Together with Four Points Technology, we can ensure they receive excellent care."
As a government-wide acquisition contract, SEWP's mission is to provide federal agencies with streamlined processes for purchasing technologies and solutions. "We represent a broad portfolio of healthcare IT solutions and services and have a long and successful track record working with the government through SEWP and other contract vehicles," said Four Points Technology's Vice President of Federal Sales, Jason Goldberg. "We're pleased to have added Syft's decedent management and RFID-enabled tracking solution to our portfolio and look forward to representing additional Syft Synergy solutions in the future."