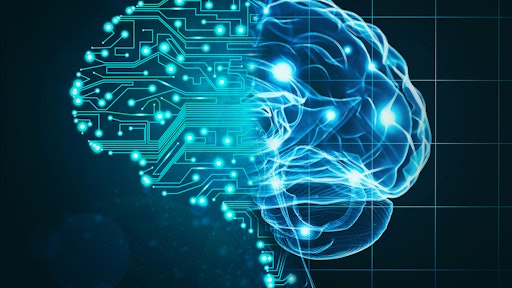 Getty Images
The coronavirus (Covid-19) pandemic continues to have political and economic turmoil all over the world, affecting business and consumer activities. Against this backdrop, digital transformation has become crucial to enterprises for operational resilience. While digitally active companies have been able to play to their strengths, others are increasingly considering digitalization as a choice better now than late or never, says GlobalData, a leading data and analytics company.
"The massive scale of Covid-19 outbreak and lockdown in some form across many countries significantly impacted businesses regardless of their size. Diminished demand from confused customers has worsened the global supply chain shock. At this point, where it is critical for enterprises to rapidly respond and remain sustainable, digital transformation has emerged to be the silver lining," Kiran Raj, Principal Disruptive Tech Analyst at GlobalData, comments.
An analysis of GlobalData's Disruptor Intelligence Center reveals how various enterprises, during the pandemic, have deployed digital tools to sustain their businesses across key business functions such as supply chain, operations & maintenance, sales & marketing, and customer management.
JD Logistics, a subsidiary of China's e-commerce giant JD.com, used fully autonomous vehicles for the delivery of packages to hospitals across Wuhan during the outbreak. The vehicles were able to deliver parcels without any physical contact and helped users bypass the risk of cross-infection. Each vehicle carried up to 30 large-sized packages at once and delivered them within a 5KM range. It employed facial recognition technology to recognize the receiver before delivering the packages.
US Cox Communications has partnered with Help Lightning to launch its 'On-site with Virtual Assist' service, which enables Cox technicians to receive and resolve service requests remotely, without the need to visit a customer's home. The service virtually brings an expert on-site to help customers throughout the repair. The off-site virtual repair process protects both the technician and customer from the risk of cross-infection.
BMW India has launched an online shopping solution 'Contactless Experience' to provide customers all the benefits of a brick and mortar dealership in the comfort of their homes. The digital-first purchase experience enables consumers to view a wide variety of models, customize the vehicle based on their needs, make payments online and get the vehicle delivered at their doorstep.
China Merchants Bank has rolled out an enhanced version of its mobile app to become a one-stop-shop for customers staying at home in China to avail traditional financial services as well as value-added services. The traditional financial services include fund transfers, lending, credit card repayment and wealth management while the value-added services include online food ordering, ridesharing and enrolling in an online class.
"The Covid-19 pandemic has demonstrated the value of digital transformation to navigate through the implications of such crisis. It has clear lessons for enterprises urging them to quickly revisit their digitalization strategies for more business resilience. While there is neither a vaccine nor any approved medication to fight the virus yet, failure to quickly adapt to the new operating conditions may risk the competitive position of enterprises," says Raj.