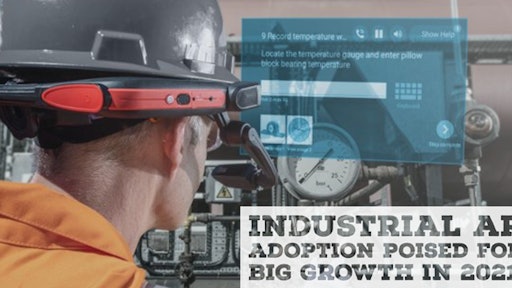 Librestream Technologies
Librestream Technologies collaborated with Worldwide Business Research (WBR) to uncover how organizations plan to increase investments in augmented reality (AR) over the next year.
AR is said to be the most disruptive technology of the next decade, with 82% of organizations increasing investments in AR by over 20% in 2021.
From PR Newswire
A majority of organizations surveyed anticipate increasing investments by as much as 60% over the next year.
More than 40% of respondents said that the most crucial remote assistance features are usage statistic analytics, device-agnostic software, diagnostic tool support and offline and low-bandwidth features.
The survey revealed the most common business benefits associated with AR platforms are a selling point in third-party contractor negotiations (45%), improved technician productivity (40%), improved ROI/cost savings (38%), improved worker safety (37%) and shorter training timelines (34%).