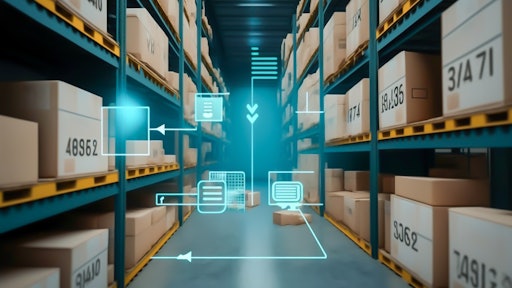 VicenSahn/stock.adobe.com
Today, field service technicians must handle a growing number of intricate jobs. With advancements in technology happening every day, the equipment that junior technicians are expected to service is becoming increasingly complex. This, paired with the fact that more than 60% of the 21 million field service workers in the US alone are transitioning into retirement, means that the quantity of work for such technicians is on the rise. This in turn is leading to longer delays and longer client downtimes while service teams try to manage the workload with less qualified staff. Field service teams can't afford multiple trips that drain resources. To complete assignments correctly the first time on site, technicians must be able to train on-the-job and have moment-of-need access to their company's knowledge resources – usually more seasoned technicians.
Augmented reality (AR) and mixed reality (MR) technology improves enterprise information access and enables users to work heads up, hands free while remaining fully aware of their surroundings. Smart glasses allow technicians to tap into an unlimited set of resources by communicating their situational point-of-view with remote experts and receive instruction, in real-time, to solve issues in the field. Here's how this is making a real impact.
Faster response times and more accurate field service delivery
Smart glasses give technicians real-time access to critical information on any given jobsite. Field service engineers can view detailed diagrams and manuals, as well as see notes and annotations from prior visits, all in their field of view, without distracting them from the task at hand – allowing them to complete the job quickly and accurately. Furthering their utility, smart glasses can be controlled with voice commands, giving the technician total hands-free access. They are free to stay focused on fixing the issues without juggling a cellphone or other devices.
Reduced travel costs and enhanced skills with decentralized expertise
Access to technical expertise has never been easier. In the age of intermittent travel shutdowns, the rising cost of travel, and a shifting workforce, the ability to virtually tap into decentralized expertise is how companies are saving on costs by eliminating extra travel, rework and lost productivity. In addition, smart glasses have been shown to improve trainee confidence and accuracy. Why? Because when a new engineer gets stuck, they can immediately call for backup: walking a more seasoned remote technician through their issue to get it solved in real time. All of this translates to a significant bump to the bottom line and an increase in the array of services that can be provided by every existing field technician.
Cost-effective remote training for better first-time fix rates
As mentioned, technicians today are responsible for servicing an expanding range of products of increasing complexity. Smart glasses provide technicians with hands-on, real-world experience, without needing to pull them away from their worklist, thus increasing productivity. Video streaming enables technicians to share the full scope of on-site environmental factors with the remote expert, who can then provide both visual and audio guidance on the fly. This added situational perspective into job site environments is often the key differentiator between a first-time fix and needing a costly second trip.
As a bonus, many equipment manufacturers are beginning to ship smart glasses along with their machinery. Often a facility manager or other qualified resource already on site is all that's needed to provide the hands-on component to equipment repair or maintenance, all that's lacking is expertise. Looking through the glasses worn on site, an expert or auditor at the equipment manufacturer can quickly survey the situation and provide guidance virtually, without ever dispatching an engineer.
All in all, modernization, an aging workforce and increasing customer demand call for an innovative approach to field service, one that requires technology that streamlines the job at hand rather than adding more complexity. Heads-up, hands-free mobile access to a company's entire knowledge bank gives even the most junior technicians the tools they need to get the job done. Smart glasses solutions are allowing users to connect to remote experts and artificial intelligence (AI), along with IoT and work instructions, all hands-free, to improve first time resolution rates, boost customer satisfaction and save on travel costs.