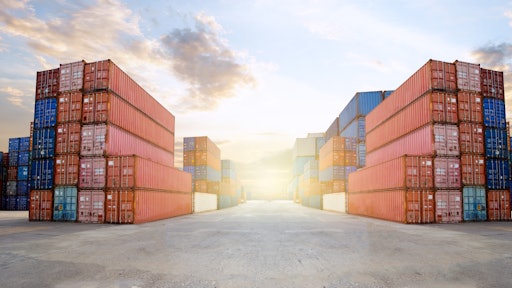 TMLsPhotoG
In a new agreement with China Vehicle Interconnected Transport Capacity Technology Co., Ltd., uCloudlink develops a new system to track and monitor cargo, containers and transportation status in real-time. IoT in smart containers often lack stable connectivity due to the travel process, but uCloudlink aims to change this through the new partnership. An imitative like this could significantly advance the smart container industry during a time when partners look for increasing visibility and tracking.
Per PRNewswire:
Under the Agreement,

uCloudlink

will provide CVITC customers with technological platforms such as container sharing operation, transport capacity e-commerce, and truck drop and haul e-operation platforms for domestic and cross-border transportation.
CVITC harnesses technology to link various modes of transportation and build a centralized and unified interconnected transport capacity service platform.

uCloudlink's

Cloud SIM technology enables container logistics companies to use mobile data services freely and flexibly to obtain real-time feedback on utilization status, regardless of location, operation, or restrictions of network service providers.