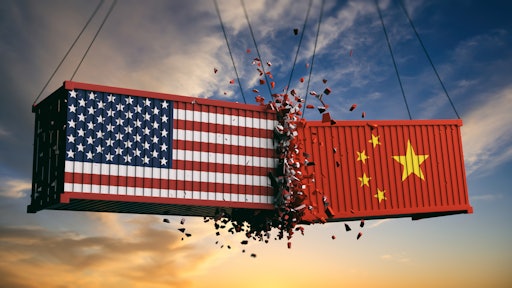 Getty Images
Zebra Technologies will move its supply chains out of China because of looming tariff hikes.
The Trump administration previously halted tariffs on target consumer items, such as toys, laptops and smartphones so companies could stock up ahead of the holiday season. However, the hold will be listed on Dec. 15.
The move comes just after the United States Postal Services awarded the company an Indefinite Delivery, Indefinite Quantity contract to supply TC77 touch computers to scan, track and trace packages across its carrier network. The USPS will start deploying 300,000 TC77 mobile devices as its next-generation Mobile Delivery Device in the first half of 2020.
Zebra isn't planning on moving its operations state side, though. The company tells CNBC that it will move its supply chains to other Southeast Asian countries with its current partners that have been replicating its lines.
The company isn't concerned about the quality of its products that have been moved as it is working with established partners in new factories.
Zebra Technologies makes bar-code scanners, printers and other mobile computing products for businesses.
CNBC reports that the U.S. and China have agreed to a preliminary "phase one deal" as they attempt to reach a deal. At the time of this publication, nothing has been signed, though officials have said that they were close to finalizing an agreement.
If a deal isn't made by Dec. 15, the tariffs will still go into effect, creating concerns for supply chains that are overseas.