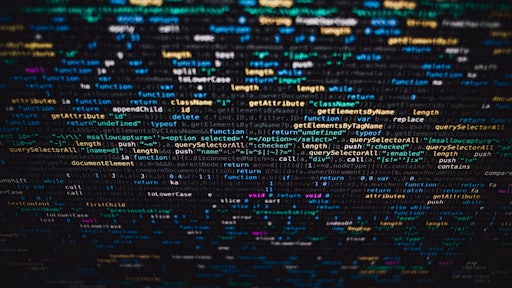 Pexels
LLamasoft has acquired Opex Analytics, a Chicago-based provider or artificial intelligence (AI) solutions to Fortune 500 companies.
The acquisition creates a combined company that will offer productized applications and innovative solutions to global organizations to accelerate adoption of artificial intelligence (AI) with deep expertise in machine learning (ML), optimization, simulation and other advanced analytics capabilities to improve decision making. Opex Analytics will continue to operate under the Opex Analytics brand, now as a LLamasoft Company.
"The acquisition of Opex Analytics supports our strategy to transform the future of enterprise decision making," says Razat Gaurav, CEO, LLamasoft. "The teams at LLamasoft and Opex are known for leveraging data and the power of AI to gain deep insights and solve complex problems for companies who battle a barrage of constantly changing market conditions and ever-evolving customer demands. The combination of our enterprise-grade analytics platform and our unmatched team of seasoned data scientists with simulation, optimization and machine learning expertise will uniquely position us to unlock the value potential of AI for our customers."
Opex Analytics has a proven record of delivering enterprise-grade AI applications, enabling large companies to use new data sources together with AI techniques to create breakthrough insights, detect and predict business performance and perform root cause analysis leading to better and more profitable decisions. The company employs more than 140 data scientists, operational experts and development resources located in the United States, Russia and India. With a co-innovation approach, the company has developed and deployed multiple applications for large, global corporations in areas ranging from operational predictions, dynamic pricing, incident prevent, employee retention to optimizing consumer experiences.
Combination Accelerates LLamasoft's Offering of Enterprise Decisioning Through Advanced Analytics
With over 750 global customers, and building upon LLamasoft's micro app architecture, the combined company will deliver purpose-built AI applications leveraging its advanced analytics platform, enabling rapid adoption of new AI technologies for customers' digital transformation initiatives.
LLamasoft's portfolio of existing optimization, simulation and machine learning algorithmic solvers will be enhanced with the addition of Opex Analytics artificial intelligence capabilities, accelerating the deployment of enterprise-scale, applied AI applications to global corporations.
The integration of LLamasoft's applied research team with the over 100 data scientists at Opex Analytics, offers both companies' customers access to an unmatched knowledge and co-innovation resource base.
Last year, LLamasoft launched its first AI/ML application for demand forecasting achieving significant double-digit gains in forecast accuracy leveraging AI techniques. The acquisition provides a mechanism to leverage both firms' advanced algorithmic solution expertise to create the future of AI solutions to accurately model and predict demand over short- and long-term time horizons leveraging AI along with relevant external causal factors.
"With this combined firm, we'll have additional assets and execution ability to bring solutions to the broader market at a time when many organizations are struggling to demonstrate progress on transformation initiatives." Said Dr. Michael Watson, co-founder of Opex Analytics. "I am excited for employees at both companies to continue their work with existing clients and to bring new solutions to a broader network of companies around the world."
Razat Gaurav will lead the combined company as the CEO of LLamasoft. Mike Watson and Ganesh Ramakrishna will co-lead the Opex Analytics business unit within LLamasoft. TPG Capital, Goldman Sachs, and MK Capital will continue to be active partners to the combined company.