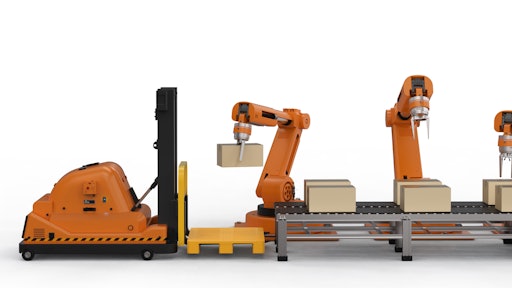 Getty Images
A new market research study on the robotic gripper market provides critical insights for the forecast period of 2019-2029.
The global robotic gripper market is predicted to experience substantial growth over the next 10 years as the use of smart materials and growing horizon of applications are being utilized across industries.
In 2018, the global robotic gripper market was valued at $1 billion and is projected to increase at a CAGR of 10% within the next 10 years. The growth is significantly driven by the rapid adoption in the automotive and electronic & semiconductor industry, introduction of specific gripper portfolio and the rise in automation as well. Meanwhile, the onset of Industry 4.0 is further expected to increase the adoption of robotic grippers in smart factories.
Use of Innovative Smart Materials to Surge the Market Growth
The market has been segmented based on different types of grippers, multiple jaw types, their multiple operations, different segments of applications, end use industry and regions such as America, EMEA (Europe, Middle East and Africa), SAP (South Asia Pacific) and East Asia.
Robotic gripper technology has been incessantly growing in the recent years, consecutively growing the robotic gripper market. Use of smart materials to make more adaptive and flexible grippers is taking place. More advancement is expected to happen in electric and pneumatic grippers which will help the robotic gripper market growth exponentially.
With respect to application robotic gripper market is expected to show a large growth in material handling segment as it is prominently used in end use industry. Followed by general assembly segment which is projected to have a fair share in the market growth.
Automotive industry is one of the significant drivers of the robotic gripper market followed by electronics and semiconductors industry. Availability of vast gripper range which are application specific in nature enhance the precision and speed requirement in these industries.