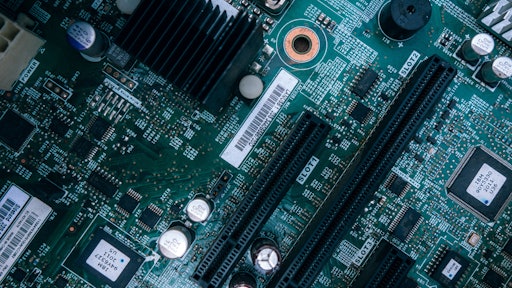 Pexels
In the survey, "Growth Opportunities in the Internet of Things-enabled Supply Chain Management Market, Forecast to 2024," by Frost & Sullivan found that end-to-end visibility, predictive analytics, transparency and real-time insights are driving the adoption of IoT within the supply chain management market.
"Current supply chains will be reinvented as IoT-enabled systems allow unprecedented end-to-end visibility, remote tracking, and control," says Deepali Sathe, Senior Industry Analyst at Frost & Sullivan. "The increase in automation will significantly improve accuracy of predictions and speed of execution."
The report identifies market drivers and restraints and makes recommendations. In addition, it forecasts IoT revenues in the digital supply chain management sector for the next five years.
New business models have driven the adoption of technology in supply chain management. With the innovations, customers can focus on the benefits that can be achieved as a result of improved end-to-end visibility, ability to remotely control devices and automated processes.
"Predictive analytics based on artificial intelligence (AI), machine learning (ML), and Big Data Analytics (BDA) will reduce errors and take the guesswork out of planning, forecasting and execution," notes Adrian Drozd, research director, ICT at Frost & Sullivan. "Technologies such as blockchain can create better and faster processes and prevent fraud, while robotics will enhance automation and precision for greater accuracy."
Vendors offering IoT-enabled solutions can tap into new growth opportunities by:
Focusing on increasing demand for IoT-enabled, multi-function robots and cobots.
Investing in the development of sensors and tags required for connected devices.
Offering strong, multi-layered cybersecurity solutions to tackle potential threats.
Harnessing data using AI and ML technologies to enable solutions such as chatbots or smart home speakers.
Meeting customer preference for XaaS business models such as platforms and sensors.