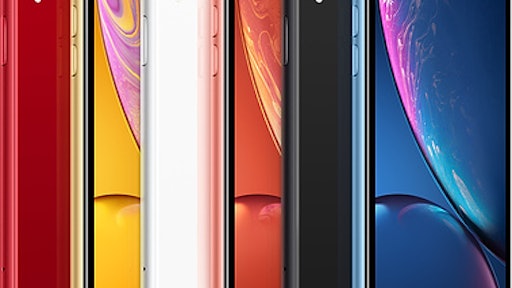 Nikkei Asian Review reports that iPhone XR demand was less than what Apple was expecting, telling its top smartphone assemblers, Foxconn and Pegatron, to halt plans for additional production lines dedicated to the device.
Foxconn initially first had nearly 60 assembly lines for the XR model, but will now only have to use 45 lines as it doesn't need to manufacture that many now. The companies need to produce 100,000 fewer units daily to reflect the new demand outlook.
Prior to the phones release, Apple asked smaller iPhone assembler Wistron to stand by for rush orders, however, the company won't receive any orders for the iPhone XR this holiday season.
The XR debuted at the end of October, boasting a more affordable price for consumers. However, the lack of sales has forced the company to request more production for the older iPhone 8 and iPhone 8 Plus models, which are now cheaper than the XR's starting price of $749, Nikkei Asian Review reports.
The push for an older model isn't uncommon for Apple. After the iPhone 8 series debuted, the company gave rush orders for the iPhone 7 series.
As the smartphone market has seen a slight decline this past year, Apply has cautiously prepared for production, Nikkei Asian Review reports. The company reportedly asked suppliers to prepare 20 percent fewer components for this year's new iPhones compared to last year.
Apple reportedly gave an average forecast for the upcoming holiday season. However, the company will also cease disclosing unit shipments for iPhones, Mac and iPads beginning the December quarter, raising concerns that the tech giant is struggling to grow sales.