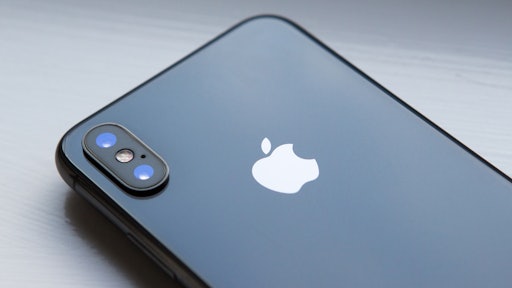 Apple Inc. stocks dropped 2 percent as investors are increasingly worried after a warning was given from SK Hynix Inc and Taiwan Semiconductor Manufacturing Co Ltd that demand is dropping.
According to Reuters, Apple's quarter report shaved 9 percent from its stock price over the last five sessions.
European chipmaker AMS also warned of a downturn owing to weak orders from one of its main customers. At this time, AMS has not released the name of the client.
Analysts are expecting Apple to ship 212 million iPhones in fiscal 2018, lowering from the previous expectation of 221 million.
The company and investors hoped that the release of the iPhone X would rejuvenate sales, but the steep $1,000 price has consumers looking the other way.
Two-thirds of Apple's revenue is currently made from the sales of smartphones, the same as three years ago despite its expansion into music and smart-gadgets.
According to Thomson Reuters data, analysts are expecting Apple's March-quarter revenue to expand 15 percent with adjusted earnings per share of $2.69.