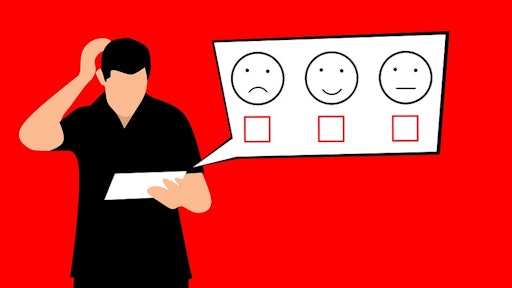 A new study identifies customer experience, integrated technology solutions and supply chain connectivity and visibility as today's top priorities among supply chain and logistics professionals.
Conducted by BluJay Solutions, a leader in supply chain software and services, and Adelante SCM, a research firm and peer-to-peer community for supply chain and logistics professionals, Competing on Customer Experience: The Driving Force Behind Supply Chain Innovation highlights leading factors driving supply chain technology adoption and the next wave of innovation, as well as the barriers to innovation and influence of a customer-centric approach over others.
The report's findings also provide supply chain and logistics decision-makers with benchmarks and insights to develop informed strategies with regard to innovation and improving customer experience.
"The most important lesson learned from companies that have been disrupted is the danger of becoming too complacent with the status quo," says Doug Surrett, Chief Product Strategist at BluJay Solutions. "Our hope is this research will provide insights to help companies determine actions they can take to implement market-leading supply chain solutions. As we move into the next evolution of supply chain logistics, it's not just about getting goods from point A to point B at the lowest cost, it's about innovating with a clear objective to optimize the overall customer experience. This requires an approach that considers the entire supply chain ecosystem."
Supply chain executives from industries including manufacturing, retail and logistic service providers (LSPs) were surveyed, with 140 qualified respondents answering a series of questions about innovation, customer experience and technology. Participants self-identified their company's effectiveness and maturity (above average performers vs. average or below average performers, innovators/early adopters vs. laggards/late majority).
Key findings from the survey include:
Market leaders place customer experience at the center of supply chain design.
The report uncovers the close affinity between above-average performers and innovators, who both measure customer experience and rank it as the top factor in supply chain innovation. Conversely, average or below performers and laggards measure customer experience much less and identify cost reduction as the driving factor in supply chain innovation.
The data indicates that LSPs are champions of enhanced customer experience as they look for ways to differentiate themselves, focusing less on competing on cost, which often leads to commoditization. Cost is a top factor among shippers (manufacturer, retailers and distributors) where cost reduction or competitiveness is still a key indicator for success.
Innovators place greater emphasis on looking beyond internal systems to improving the entire supply chain.
Innovators/early adopters seem to have matured to the point where they are less concerned about their existing systems and are now focused on outwardly focused needs (i.e. flexibility/innovation of supply chain, working with other functional groups). Additionally, they have adopted an integrated solution for managing their supply chain.
In contrast, laggards are still focusing on updating their antiquated systems and are trailing on adopting integrated solutions. A majority of laggards are still relying on Excel spreadsheets to manage their supply chain.
These findings suggest that in order to drive faster and more efficient supply chain innovation, leaders need to find flexible, future-proof solutions (i.e. cloud infrastructure, open architecture) to continue to innovate, while laggards must leapfrog ahead by replacing their outdated IT systems with modern ones that eliminate the silos that still exist between their systems and processes.
Transportation, visibility, mobility and automation will occupy greatest mindshare as companies look to the future.
In terms of the future, the five supply chain investment priorities that received the greatest percent of overall top rank votes were transportation, supply chain visibility, warehousing, BI/analytics and trading partner connectivity. The results are not too surprising considering that many of the respondents are involved with transportation and that many of these investment areas, especially supply chain visibility, will continue to be of key importance as more companies look to optimize their operations, decrease costs and improve the overall customer experience.
Despite all the hype surrounding blockchain, drones and driverless trucks, those technologies ranked near the bottom of the list in terms of which technologies will deliver the most innovative benefits to the supply chain in the next five years. Instead, companies believe technologies such as mobile devices and apps, control tower visibility and warehouse automation/robots will lead the way.
In general, the top three technologies are all further along the maturity curve and have more established records of delivering benefits than the technologies lower on the list. The findings suggest that perhaps there's still a level of skepticism or a "wait and see" attitude among supply chain executives when it comes to some emerging technologies.
Companies in this article