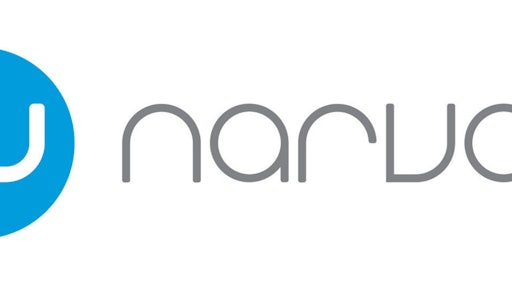 Narvar, which provides retail companies with software that improves the post-purchase experience, today announced it has raised $30 million in a Series C financing round, which it will use to ramp up product innovation and R&D efforts while aggressively hiring to support its growing offices around the world.
In the last 12 months, Narvar has doubled revenue and employee headcount, deepened its executive bench and added more than 100 brands, including Costco and Lululemon, to its roster of customers. The company has also expanded its global footprint into APAC and EMEA, opening a London office and making its first leadership hires in Germany.
Experts predict that by 2020, customer experience will overtake price and product as the key brand differentiator. Traditionally, retailers have been obsessed with acquisition and conversion, often neglecting the post-purchase phase of the journey. Narvar helps brands to engage customers at a time of high anticipation and build long-term loyalty with their customers.
Narvar works with more than 500 of the world's most admired retailers, including Patagonia, Gap, Levi's, TUMI and Sephora. It's robust, intelligent and customized SaaS platform provides powerful delivery tracking analytics, delivery notifications, returns management, seamless feedback collection and timely customer communications. The company has served nearly 5 billion customer interactions across 38 countries and 50 languages.
"When we started Narvar just a few years ago, we set out to simplify the everyday lives of customers," says Amit Sharma, founder and CEO, Narvar. "We recognized a huge opportunity for brands to deliver exceptional post-purchase customer engagement, and have helped retailers realize this vision for more than 300 million people. At the same time, e-commerce adoption has skyrocketed—in fact, more than 70 percent of adults online have interacted with Narvar through the retailers we support, and we anticipate this will continue trending up. We'll use this new investment to continue developing leading products for our customers while investing heavily in international growth to support global brands."
"Growing our direct-to-consumer business is a priority for us not only financially, but also strategically as it allows us to engage with a customer long-term and ensure the interactions are on-brand," addss Charlie Cole, chief digital officer at TUMI. "Differentiating the post-purchase experience represents one of the primary areas where brands can win against the major marketplace players, as it provides an opportunity to delight a customer and build long-term loyalty. Narvar has been an excellent partner for us in accomplishing both goals, driving thoughtful brand interactions and exemplary post-purchase services via their platform."
The Series C funding was led by Accel, who also led Narvar's Series A round. Existing investors including Battery Ventures participated in the round, as well as new investors Salesforce Ventures and Scale Venture Partners. In conjunction with the financing, Ryan Sweeney, partner at Accel, will join Narvar's board. Since its founding in 2012, Narvar has raised $64 million in total funding.
"Accel has proudly been a Narvar partner from the start and has watched the company's customer adoption, product innovation, employee culture and global market traction continue to flourish," says Sweeney. "Over the last few years, Narvar has redefined e-commerce service standards by changing the way brands interact with their customers throughout the entire online purchase lifecycle. We're confident the company will continue to play a key role in shaping the future of online retail experiences and we're looking forward to continuing to support Amit and the rest of the team on this mission."