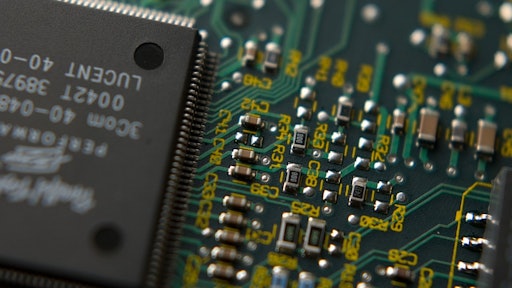 Promising technologies are set to offer a growth in the global semiconductor industry, but executives are concerned that the sector will used as leverage in the US-China trade war, the Nikkei Asian Review reports.
Global shipments of semiconductor equipment are expected to expand nearly upwards of 11 percent this year and 7.7 percent in 2019, creating four years of growth, the Nikkei Asian Review reports.
With technologies supporting IoT and the adoption of artificial intelligence, it shows a growth in semiconductors, particularly to meet the needs of data centers. However, as some manufacturers of semiconductors are processing outstanding orders, some are worried about the trade disputes between the US and China.
According to the Nikkei Asian Review, share prices have dropped by 20 percent for semiconductor manufacturers for Applied Materials and Lam Research since the tit-for-tat tariffs began between the US and China in March. The 25 percent on imported goods from China is a $30 million hit to the semiconductor supply chain. If tariffs are extended to memory chips, the Nikkei Asian Review reports that the number would increase to $500 million.
However, the biggest fear within the industry is that the Trump Administration will restrict exports of semiconductors and chip manufacturing equipment to China, some of the US' biggest customers. The Nikkei Asian Review reports that, currently, US producers hold a 60 percent share of the global market for semiconductor manufacturing equipment.