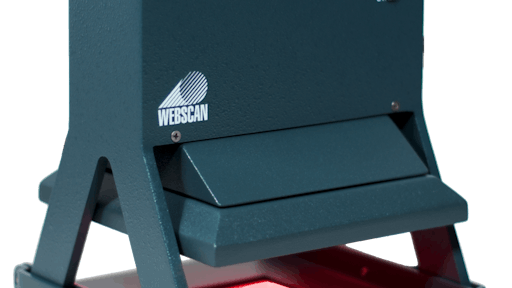 Longmont, Colo.—June 4, 2012— Barcode verification solutions provider Webscan Inc. now debuts their new hand-held barcode verifier—the TruCheck Optima.
The TruCheck Optima is the optimal balance between precision and field of view, which allows for larger barcode verification while maintaining Webscan's promise of providing industry-leading accuracy with each scan.
"The TruCheck Optima represents a great advancement in hand-held 1D and 2D verifiers because the large field of view it provides," said Glenn Spitz, President, Webscan Inc. "To accomplish this we have engineered an illumination system that provides even illumination over a larger area than in any other hand-held 2D imager based verifier."
To insure that 2D barcodes—such as QR codes and 2D matrix—are printed accurately, it is crucial to verify the quality of the barcode. The TruCheck Optima fits the needs of any business that prints 2D or linear bar codes by reducing costs from product returns or expensive reprints, and provides compliance with industry requirements.
The TruCheck Optima complies with ISO/IEC and GS1 standards for barcode verification. It includes an easy-to-use software interface; solid-state LEDs; and the ability to verify any number of linear and two dimensional (2D) codes in the same scan. Detailed reports are generated and stored automatically.
"The TruCheck Optima is only the latest in a broad product line that includes offline hand-held units to inline verifiers installed on printing presses," Spitz confirmed.