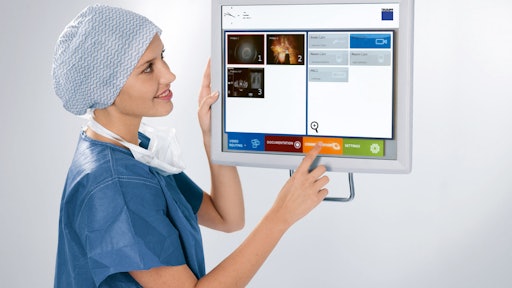 Ditzingen, Germany—May 24, 2012—With eSolutions from POOL4TOOL, TRUMPF Corp. now optimizes its supplier connections, with featured improvements in supplier evaluation; ordering processes; and integrated complaint processing based on the supplier portal.

With three branches—machine tools/electronic tools, laser technology and electronics, and medicine technology—making up the organization, TRUMPF required a solution that delivered know-how, function and operation, infrastructure and data security, and expected acceptance by suppliers. Based on these criteria, POOL4TOOL was selected by TRUMPF as the best option, offering the best solution as well as a high level of operating convenience.
"One of the notable advantages is that structured information can flow easily with better data-quality and timely and secure processes, providing TRUMPF with the option of standardizing, integrating and optimizing steps of a process, which a supplier is running," said Thomas Seiler, IT and Processing at TRUMPF.

The POOL4TOOl supplier portal is used as a SaaS-Solution, where the processes will be fully integrated into TRUMPF's SAP system to reduce the operative efforts which go into order processing with suppliers via WebEDI, thereby improving communications. The existing, self-managed EDI-Solution was fully replaced by POOL4TOOL and existing EDI connections with suppliers were transferred to POOL4TOOL.
As a result, the establishing connections with future suppliers will be much easier. The IT and Purchasing departments at TRUMPF are working hand in hand, and the project is pursuing comprehensive strategic goals. POOL4TOOL supports buyers using a standardized and flexible dunning and reminder process. If an order is not opened or confirmed by the supplier within a certain time-period, a workflow engine sends an automated reminder to the supplier. Following an additional wait-period, this reminder will also be sent to the buyer. In the POOL4TOOl order monitor, the number of completed reminders can be viewed. This level of automation simplifies the process significantly and allows for transparency regarding the already completed reminders.

Additionally, the entire complaint process is carried out in POOL4TOOL: the first notification, sending the information to the suppliers, generating the response and confirmation for the responsible parties at TRUMPF, and the end evaluation of the complaint are all included in this process and are taken into consideration.

"For us, it is very important that we can combine multiple processes which span multiple departments and processes into one solution," said Michael D'Alessandro, Central Purchasing at TRUMPF. "The supplier portal is the data hub where a lot of internal information comes together but it is also the central zone for communication with our suppliers."
Companies in this article