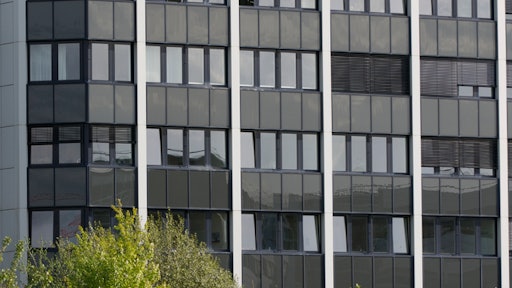 Walldorf, Germany—May 22, 2012—Enterprise application software provider SAP AG and Ariba Inc., Sunnyvale, Calif., announced that SAP's subsidiary, SAP America Inc. entered into an agreement to acquire cloud-based business commerce network Ariba for $45 per share, representing an enterprise value of approximately $4.3 billion. The acquisition will combine Ariba's successful buyer-seller collaboration network with SAP's broad customer base and deep business process expertise to create new models for business-to-business collaboration in the cloud.
The Ariba board of directors has unanimously approved the transaction. The per share purchase price represents a 20 percent premium over the May 21 closing price and a 19 percent premium over the one month volume weighted average price per share. The transaction will be funded from SAP's free cash and a €2.4 billion term loan facility. The transaction is expected to close in the third quarter of calendar year 2012, subject to Ariba stockholder approval, clearances by relevant regulatory authorities and other customary closing conditions. The transaction is expected to be accretive to SAP's non-IFRS earnings per share in 2013.
Business network to drive growth
With the addition of Ariba, SAP will acquire the leader in cloud-based collaborative business commerce. The acquisition establishes SAP as the leading business network, adding business-to-business collaboration to its existing solutions. The move positions SAP in a fast-growing segment as buyers and sellers across the globe connect in new ways through the cloud.
SAP's entry into the inter-enterprise business network space significantly expands its growth opportunities and accelerates its momentum in the cloud. Last week, SAP announced the roadmap for its cloud applications business, focusing on managing customers, suppliers, employees and financials, in addition to its cloud suite offerings SAP Business ByDesign; and SAP Business One. The acquisition will also significantly boost SAP's cloud applications portfolio with the addition of Ariba's leading cloud-based procurement solutions.
With approximately 2,600 employees, Ariba combines industry-leading technology with a Web-based trading community to help companies discover, connect and collaborate with a global network of partners in a cloud-based environment. With $444 million in total revenue, Ariba experienced 38.5 percent annual growth in 2011. Its business network recorded 62 percent organic growth in the same period.
"The cloud has profoundly changed the way people interact. The impact will be even greater as enterprises connect and collaborate in new ways with their global networks of customers and partners," said SAP Co-Chief Executive Officer's Bill McDermott and Jim Hagemann Snabe. "Cloud-based collaboration is redefining business network innovation, and we are catching this wave in the early stage of its evolution. The addition of Ariba will create the business network of the future, deliver immediate value to our customers and provide another solid engine for driving SAP's growth in the cloud."
Businesses to benefit from combination
Industry experts estimate the cloud-based enterprise network and procurement segment at a current size of $5 billion in revenue. The Ariba network is the largest and most global trading network, connecting and automating more than $319 billion in commerce transactions, collaborations, and intelligence among more than 730,000 companies. SAP's global customer base of more than 190,000 companies includes the largest buyers and sellers in the world, offering great potential to increase the number of participants, as well as the volume and types of transactions conducted through this network. Already today 63 percent of the world's transaction revenue touches an SAP system. SAP and Ariba will facilitate collaborative commerce within and between companies of all sizes.
The combination of SAP's innovations and core applications with the Ariba cloud-based network will create new business value for customers:
Together,

SAP

and Ariba can deliver a truly end-to-end solution that enables companies to achieve a closed-loop from source-to-pay, regardless of whether they deploy in the cloud, on-premise or through a combination of both.
Ariba's open network and

SAP's

integration expertise will facilitate participation and extend the benefits of business collaboration to all companies, on any system, from any provider.
The Ariba network will benefit from the performance delivered by using

SAP's

flagship in-memory platform

SAP

HANA.
Relationship and transaction information from commerce activity in the Ariba network together with

SAP's

leading analytics will provide real-time insights to enable trading partners to discover, connect and collaborate more effectively.
All

SAP

customers will be able to easily connect to the business network through pre-built integration points.
Through the combination of the business network procurement solutions from Ariba and

SAP,

organizations can gain 360-degree business intelligence and effectively demonstrate that spending activities, contracts, and supplier interactions adhere to corporate compliance guidelines.
"In our personal lives, networks are playing an increasingly important role in how we connect, share, and shop – bringing more insight and efficiency into everything we do," said Bob Calderoni, Chief Executive Officer, Ariba. "Businesses are looking for the same connectedness, insight, and efficiencies in the processes and collaboration with customers, suppliers, and partners beyond the walls of their companies. By combining Ariba's open global trading network and SAP's solutions and analytics, we are ushering in a new era of business-to-business collaboration and driving new levels of productivity."
Upon completion of the transaction, it is planned to consolidate all cloud-related supplier assets of SAP under Ariba. The existing management team will continue to lead Ariba, which will operate as an independent business under the name "Ariba, an SAP company." The SAP Executive Board intends to nominate Ariba CEO Bob Calderoni to the SAP Global Managing Board after closing of the transaction and subject to the approval of the SAP Supervisory Board.