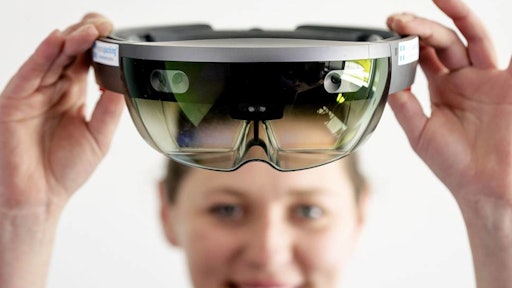 Getty Images
Just above a quarter (26%) of survey respondents have incorporated automated reality/virtual reality (AR/VR) technologies into their operations, and an additional 29% are contemplating the idea, according to results from GridRaster Inc. What's more, 42% plan to implement within the coming 12 months, while 34% are conducting research for future projects.
"In 2023, AR/VR and mixed reality technologies have considerably influenced corporate enterprises and manufacturers. As the software becomes more accessible, and hardware costs continue to decrease, companies across industries will incorporate these technologies into their daily operations, thereby improving productivity and reducing costs. While the growing interest in the technology among enterprises is heartening, further education is necessary to demonstrate the benefits of 3D-AI technology and cloud-based virtual environments over on-premise solutions," says Rishi Ranjan, GridRaster's CEO.
From Telecom Ramblings:
Among the adopters, over half (56%) reported witnessing up to a quarter increase in their overall production efficiency, along with a 25% decline in production expenses due to enhanced efficiencies.
42% consider the precision of virtual overlays in the physical world and real-time object tracking crucial for their use cases. However, only 26% could utilize 3D-AI with their AR/VR technology, and merely 27% host their AR/VR platform in a cloud environment, despite its proven benefits in enhancing the accuracy of virtual overlays and digital twin technology over on-premise platform environments.
34% expressed plans to integrate AR/VR technologies into their operations. Meanwhile, 21% who had no prior implementation plans now exhibit elevated interest due to recent advancements. The rising discourse around generative AI tools also stimulated interest, with 27% now incorporating AI tools in their AR/VR technologies.