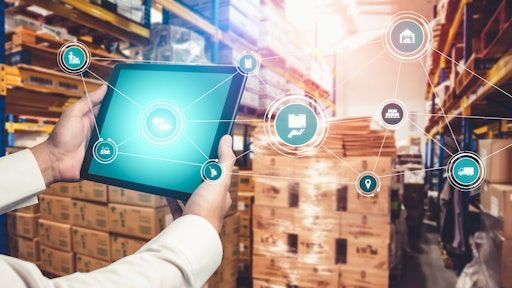 Blue Planet Studio AdobeStock_450740420
Innovative technology is in the spotlight, and it's not just the large companies seeking to invest, according to data released by CartonCloud.
"The world of logistics has moved to the digital realm, and the digitization of the logistics industry has grown significantly in recent years, especially in the United States," says CartonCloud COO and head of North America Shaun Hagen. "We're seeing companies of all sizes gaining access to niche and specialized technology."
From CartonCloud:
Alongside technical investments, logistics companies in the United States and Canada are focusing on how they can collect and share data, making outsourcing and industry partnerships more prominent.
Industry optimism for growth falls to early-pandemic levels for the first time in two years amidst economic recession concerns.
Digitization of the logistics industry is growing, with high intent to invest in new and emerging logistics technology and the average logistics company using 2-5 software systems within daily operations.
Workforce hiring concerns drop as companies seek to increase capacity through partnerships and outsourcing, as well as increasing fleet and warehouse space.
"There is a strong industry appetite across North America for technological innovation, and this is no longer confined to the larger players in the industry — small-medium sized businesses are also investing in software to run their businesses and let them offer more to their customers," adds Hagen.