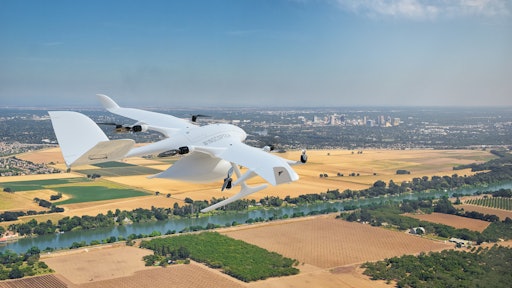 Wingcopter
Air medical service provider Air Methods launches a new drone solution in collaboration with Wingcopter, named Spright, specifically for the healthcare industry. The new endeavor is a delivery network powered by drones throughout the United States focused specifically on the healthcare space in an effort to increase healthcare access and reduce disruption.
Per GlobeNewswire:
This new drone delivery network will improve access to urgently needed medical supplies for healthcare providers and the communities they serve.

Air Methods

will make this possible by deploying fleets of

Wingcopter's

new flagship delivery drone, the

Wingcopter

198. The team at

Wingcopter

has the proven technology and production capacity to enable Spright to create a nationwide network, built around

Air Methods'

existing infrastructure of more than 300 bases, serving hundreds of hospitals, across 48 states in predominantly in rural areas.
This fall, Spright will be kicking off this endeavor by partnering with Hutchinson Regional Medical System, in Hutchinson, Kan., for the launch of an initial pilot project using

Wingcopter's

delivery drones. This project will provide a proof of concept of how this new and exciting venture can provide needed relief and certainty for medical resources in rural America. Spright will provide additional details on this initial project as the deployment draws near.