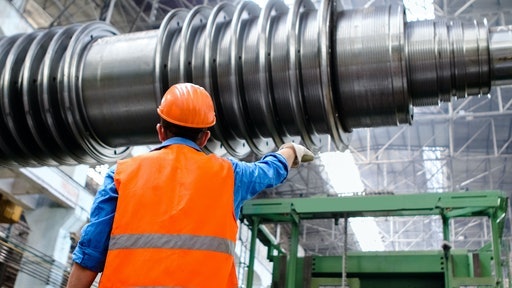 Kateryna Babaieva from Pexels
As original equipment manufacturers (OEMs) adjust to the realities of a connected world, they are experiencing a slew of supply chain and product development challenges with the Internet of Things (IoT) technology. In Jabil's 2020 Smart Home Technology Trends Survey, top challenges included the complexity of supply chains; lack of reference architecture referencing both hardware and software; and consumer expectations on delivery times.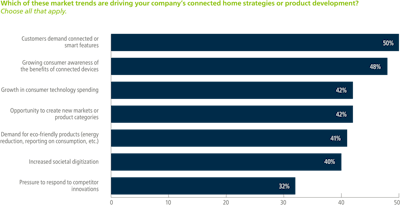 Connectivity has changed how we think about everyday technologies in our home. It has also made these smart home devices more disposable. The lifecycles of major home appliances have been cut in half, down from over 20 years. But, major appliances are not the only devices experiencing a transformation; vacuum cleaners, coffee makers, doorbells and more are in on it too.
As people start to incorporate more of these connected devices and appliances into their everyday lives, the correlative spike in the smart home market will require a well-established IoT supply chain to support it. And, managing this supply chain requires specialized knowledge, tools and strategies.
In an industry where OEMs must be able to support their devices for upwards of 10 years, legacy components present unique challenges. Supplier business models aren't typically designed to support components for more than a few years -- they follow the trending world of the mobility market. Those legacy components lead to shortages.
When supply shortages impacted the smart home and appliance industry just a few years ago, it forced some OEMs to look at product designs. It emphasized miniaturization as the strategy to ensure a steady supply of multilayer ceramic capacitors (MLCCs), caps and resistors. As this trend will continue well into the future, OEMs need to be mindful to redesign for smaller case sizes to avoid disruptions caused by component shortages.
Succeeding in this industry requires a delicate balance of managing costs, keeping up with technology trends and developing a strong supplier relationship management strategy. Otherwise, there is no easy way to navigate the treacherous waters of events like supply shortages.
How COVID-19 impacted IoT supply chain management
Lasting growth and development come from the hard stuff -- the challenges, obstacles and disruptions that force us to pause and reassess how and why we're doing things. It's fair to say 2020 had its share of the hard stuff. The Coronavirus disease (COVID-19) was the leading disruption for the year.
The smart home and appliances industry immediately felt the impact of the pandemic. Although many smart home OEMs experienced production delays due to government lockdowns, there was also a downturn in sales due to lower demand.
With COVID-19 further amplifying existing challenges in IoT supply chain management, OEMs had a lot to juggle. Supply chain leaders had to continuously update their demand forecasts based on the status of the pandemic, then balance out their inventory with current and upcoming demand. In fact, inventory management became a key performance indicator during the first few months of COVID-19.
In addition, logistics became a challenge as countries went through waves and phases of lockdown in trying to manage the outbreak. Transportation became unreliable, and some key geographies were shut down completely, complicating sourcing, production and delivery.
Although these obstacles were difficult, they were not insurmountable. Supply chain challenges are nothing new. In fact, past challenges are responsible for encouraging companies to build resilience and longevity into their supply chain management processes. Prior to 2020 and the COVID-19 pandemic, the global supply chain was already in a state of uncertainty.
IoT supply chain processes are evolving as smart home OEMs prepare for disasters and interruptions. For your company that may mean building redundancy to prepare for labor shortages, moving to regionalized strategies to lessen the impacts of localized shutdowns and trade barriers or incorporating a disaster recovery and business continuity focus to every aspect of the supply chain. But, there is no single answer.
In fact, as a result of 2020's challenges, manufacturers across all industries are responding and recalibrating their supply chains. With 58% of smart home manufacturers and 54% of all manufacturers making investments in supply chain network optimization and visualization applications, we can see how companies are adapting and growing.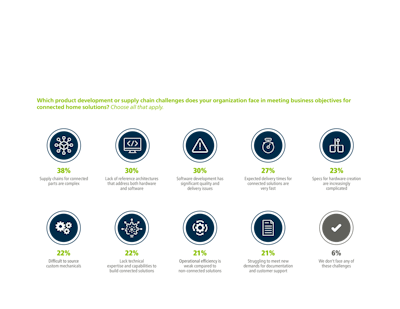 Furthermore, COVID-19 has pushed decision-makers in IoT supply chain management to make changes to their logistics strategies. Most notably, smart home OEMs moved to identify new international shipping options, implement transportation management systems or identify additional options for "last-mile" deliveries to consumers. These changes will help companies resume "business as usual" and get their products to their destinations even in the face of extremely unusual circumstances.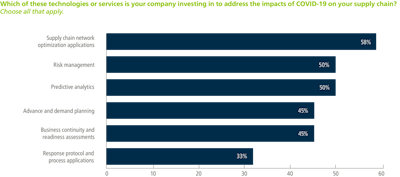 The silver lining to operating within a market ripe with obstacles and challenges is the forced maturity and acceptance that change is required. After all, necessity is the mother of invention.
If supply chain managers take anything away from the pandemic, it should be the deep importance of having a reliable supply chain designed to be flexible, responsive and proactive. While no one wants a replay of the questions, fears and uncertainty of 2020, the best way to prepare for the unexpected is to remember the lessons we learned in 2020.
A responsive and resilient smart home supply chain
The smart home solutions market is continuously punctuated by consumer demand. While in other industries, companies may be able to drive consumer demand to a specific feature or design, this is not the case for smart home solutions.
With a new consumer demographic looking for smart home products and appliances, manufacturers are forced to move away from legacy designs, form factors and features. Connectivity, human machine interfaces (HMI), ease-of-use, cost and tangible benefits top the list of consumer expectations for their smart home technology.
The good news is smart home manufacturers are listening and paying attention to consumer demand, supply chain challenges and market forces. Even more encouraging is that while there are numerous market forces impacting connected home solutions, half of our survey respondents say they are listening to customer demand when developing their strategies and products.

Paramount to the success of these approaches to strategy and product development is remembering previous lessons with the electronics component shortage during the IoT boom. It's critical that manufacturers look to developing partnerships with supply chain management solutions providers that have the people, processes and technology to turn disruption into opportunity for their IoT ecosystem.
COVID-19, IoT supply chain management and the future
The impacts of COVID-19 will not be fully realized for years to come. What we do have and need to remember are our everyday firsthand experiences of a global pandemic. Lives were lost, businesses were shuttered, global and national disparity in responses to the pandemic were a constant, and a growing concern for when normal life will return are just some of the themes of life in 2021. The pandemic has been a turning point for supply chains across all industries and regions.
The pandemic has forced companies to rethink logistics, partnerships, supplier relationships and the importance of supply chain resilience. When done right, these three cornerstones of a successful supply chain give companies the tools, network and confidence to remain flexible and responsive to whatever disruption occurs, whether that's a pandemic, a component shortage, labor slowdowns or shifts in consumer demand.