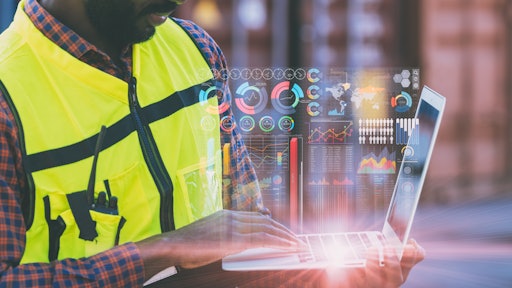 *This content brought to you in partnership with SAP*
In order to create—and then further develop—a collaborative network within your business, you must first implement a platform that will enable your partners to record, report and react to various aspects of your business in real time.
"By implementing these three Rs for a collaborative network, you will, in turn, be able to drive outcomes that positively impact you and your partner's bottom lines and top lines, along with your 'green lines', regarding your carbon footprints," says Deborah Zuckerman Kaplan, industrial manufacturing executive advisor, SAP.
At the same time, according to Jeff McKain, Generac's director, global supply chain, you'll also need a forum that offers your business comprehensive information, as well as visibility across your entire supply chain. To acquire such a forum, you should utilize a collaborative network.
"This network will provide you one-stop shopping for your open purchase documents, forecasts, inventory levels and materials in transit," he adds.
And to ensure your collaborative network is successfully implemented, McKain advises you to fully understand your business's unique, individual pain points first. Upon doing so, you'll be able to select a solution that adequately suits your business and enables you to overcome any pain points you may have.
"Once you've selected a collaborative network that's the most ideal for your business, you should then resource it externally and internally in the most appropriate manner possible," McKain stresses. "As you do so, you must also make sure you never underestimate change management."
The significance of digitizing your processes shouldn't be overlooked either. Through digitization, your business will become much more resilient, as the processes of your business's four walls—within and outside of them—will be fully connected to each other.
"The need to connect to various trading partners is critical to enable better insights," Zuckerman Kaplan says. "Digitization, along with a collaborative network, will also drive your business's automation."
In fact, SAP has observed a rise in operational efficiencies, ranging from 25% to 40% increases, within a wide array of businesses' lines, from finance, logistics, maintenance and manufacturing, to planning, procurement and warehousing, as long as the businesses have implemented digitization and collaborative networks.
To improve their operations, develop a collaborative network and digitize their processes, Zuckerman Kaplan recommends that businesses utilize the SAP Business Network.
"The SAP Business Network enables you to manage real-time responses from your trading partners and equipment so that your business can be more predictive. You'll be able to upstream your documents so that you can manage by exceptions and then have your business's systems recommend actions that are based on facts," she explains. "The network will also lead you to a more predictive, preventive business model, compared to a reactive one."
She adds, "It will also enhance your relationships with your trading partners. As a result, the network is a true win-win-win-win-win—for you and your employees, suppliers, logistics trading partners and, ultimately, customers."
By developing a collaborative network, your business will notice the following resilient outcomes.
Enhanced management of working capital. Through a collaborative network, your business will be able to manage its working capital more effectively and decrease its safety stocks, as it can also manage supplier variability more efficiently. Furthermore, your partners will be able to reduce their inventories, as they'll have more enhanced demand insights.
New business processes support. You'll be able to support a variety of your new business processes as well, including drop-ship (from suppliers to customers), outsource manufacturing and quality compliance.
Reduced logistics expenditures. Additionally, you can diminish demurrage charges and wait times, while also utilizing supplier compliant labels and insights for put-aways and cross docking opportunities.
Sustainability and regulatory compliance insights. Your business will also receive insights, regarding its supply chain impact on emissions, inequalities and waste.
Two-way visibility. Finally, a collaborative network will open your business's planning, transactional and reporting capabilities across your supply chain, enabling you to synchronize your planning and execution, based on real-time information. And you'll have more of an understanding about which suppliers are (or aren't) shipping, as well as which ones have (or don't have) capacity issues, while also helping them perform better overall.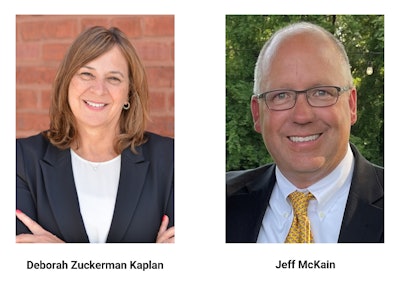 For more information about the resilient outcomes that are associated with a collaborative network, please visit this webinar, which was held on Sept. 28 and co-hosted by Zuckerman Kaplan and McKain.