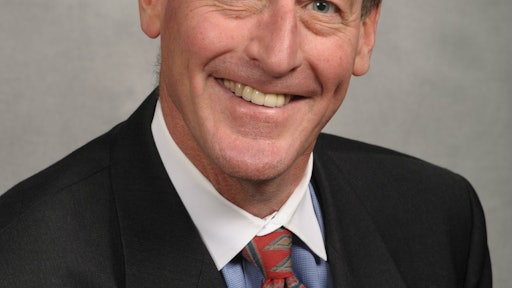 President Donald Trump signed two proclamations to impose a 25 percent tariff on five classifications of steel and a 10 percent tariff on six types of aluminum products against all countries effective on March 23. Canada and Mexico will be exempt from the tariffs for the time being due to NAFTA negotiations.
The announcement caused an uproar among global manufacturers, U.S. trading partners and government officials. The tariffs can cost U.S. jobs, raise consumer prices and hit American manufacturers. In response, other countries have threatened retaliation, such as the EU warning it would impose a 25 percent tariff on the American goods it imports. China vowed a trade war.
Industry analysts say the tariffs may help regional manufacturers by prompting them to open closed steel mills in response to an increase in demand for domestic goods. Critics question this strategy saying even marginal increases in raw material prices can strain middle manufacturers that rely on large quantities of steel.
"Regardless of the reasoning behind the tariffs, these actions will cause an increase in costs for all domestic entities that purchase steel or aluminum. Steel and aluminum are raw materials in a wide-range of end products," Clint Reiser of Logistics Viewpoint said. "A broad-based cost increase is likely to push through to businesses in many industries and consumer prices for numerous goods. Companies in industries for which steel and aluminum constitute a large percentage of costs may reduce domestic production volumes in favor of foreign production to avert the increase in cost of goods sold."
Companies need long term strategies for operational improvements throughout their supply chains to keep costs down and a competitive edge. When supplies become limited or prices increase, alternative sources need to be in place to keep production going. using a digital supply network allows supply chain partners to collaborate and communicate to find needed capacity for transporting goods or to uncover alternative sources for raw materials or to locate additional resources for manufacturing.
With a digital supply network, suppliers procure direct materials more efficiently, shippers gain visibility into performance of logistics service providers to uncover bottlenecks and areas for improvement. Customers are more satisfied knowing where their orders and shipments are in real-time. Data can be gathered from disparate sources from across operations for reporting, continuous improvement initiative and more informed decision making.
Digital supply networks support these new revenue opportunities and business models while reducing the cost to serve in reaction to tariff outcomes, such as:\
Digitally connecting shippers and carriers to secure cost-effective movement of goods.
Auditing freight bills for accuracy so the right amount is paid, as close to 10 percent of all freight bills are inaccurate.
Automating time-consuming tasks for shipment execution to keep admin time and costs down.
Collecting and correlating data across multiple supply chain partners, turning it into valuable information for competitive advantage.
Reducing retention times with scheduled appointments so trucks keep moving.
Mitigating risks throughout the supply chain to retain shareholder value and profitability.
Digitally transforming the supply chain is a journey of continuous improvements that starts with connecting companies to multiple tiers of supply chain partners over a digital supply network. Working together, companies can overcome any effect of the tariffs and find ways to keep customers happy, employees engaged and shareholders satisfied.